The rumor had been right, 3D Touch is well on departure. In any case, this technology is hardly used by the first beta of iOS 13. This does not mean that its associated functions have disappeared, but the system no longer uses the pressure, a simple tap extended is enough. We find, in fact, the operation of the Haptic Touch of the iPhone XR, generalized throughout the system.
This is the case in the control center, where all the iOS devices now have the same behavior. To view details of an item, it is now necessary to tap slightly longer. Until then, the iPhone is equipped with 3D Touch required a pressure more strong, but this is no longer the case, even if it is always possible.
Elsewhere, high pressure is not used any more. On the home screen of the iPhone for example, the quick actions associated with the apps requires a tap to be extended, until the moment we feel a brief vibration. It is then necessary to release the finger and the menu appears : it is long and not very practical, but one can imagine that Apple will address this in the betas following. If you hold the finger for too long, you will activate the editing mode of the home screen to move icons and delete apps.
Same for " Peek and Pop ", the feature 3D Touch, which allowed to see the content without opening it with a pressure stronger. The idea has not disappeared in iOS 13, but it no longer depends on the pressure level. Just hold the finger a little bit longer and you can get a glimpse of an email, a conversation in Messages, or a photo. Note in passing that there are no more than " Peek ". In the clear, you can have a preview of a content with a tap slightly longer, but not open the content of the stronger pressure.
The advantage of this new approach is that it is available everywhere, including on the iPhone XR without 3D Touch. And even on the iPad, which combines the two functions so that the tablet had never benefited from Haptic Touch, the pseudo 3D Touch created for the iPhone XR. Of course, there is no haptic feedback with the iPad…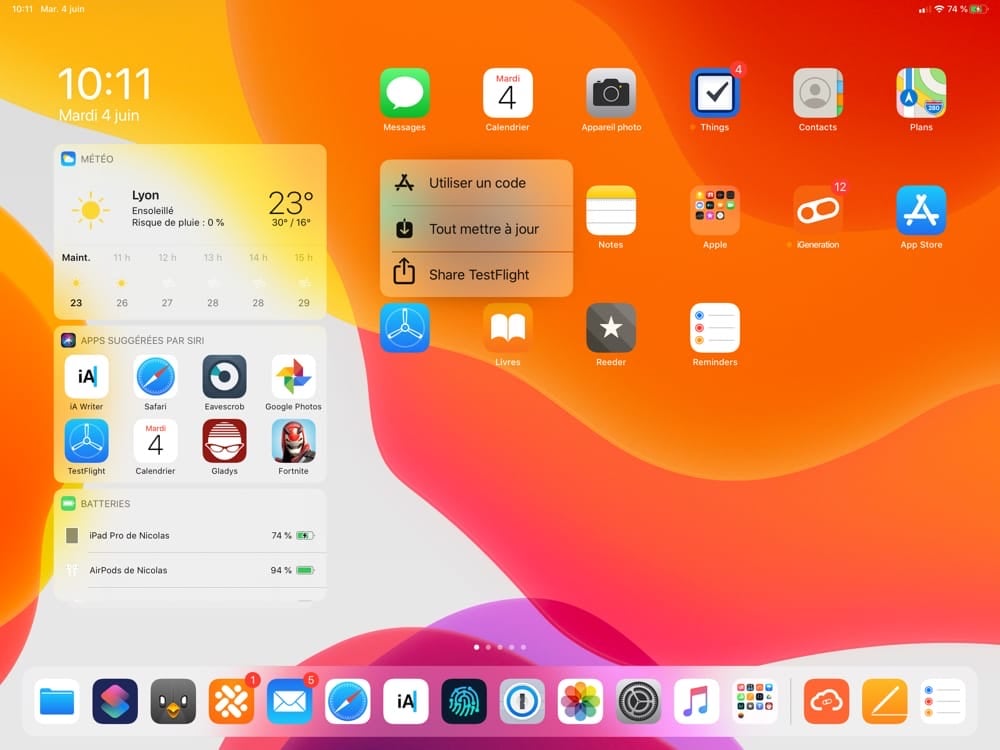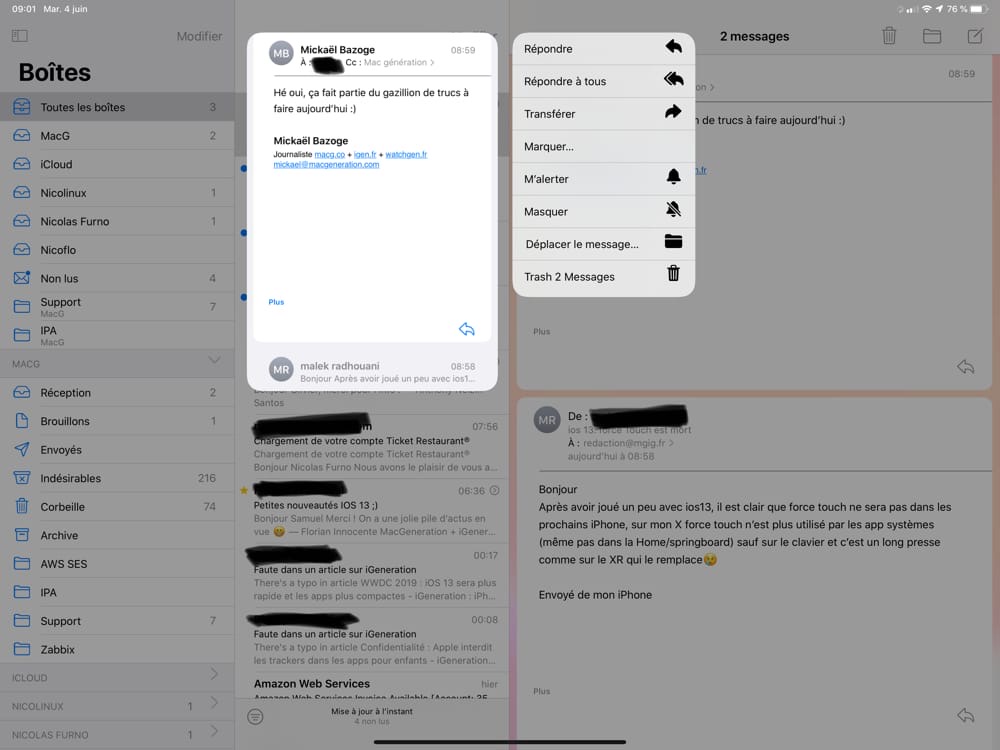 3D Touch has not completely disappeared on the iPhone can benefit. The function is still present on the lock screen, to the icons of camera and flashlight. She also serves on the virtual keyboard of iOS 13, to move the cursor in a text field. On an iPhone XR, the only option remains identical to that of iOS 12 and lower : it is necessary to touch the space bar, and then hold a second to move the cursor.
Apple seems determined to get rid of 3D Touch. iOS 13 is ready for the range of iOS devices, be entirely devoid of this function. If you believe the noise corridor, this will be the case as early as September.