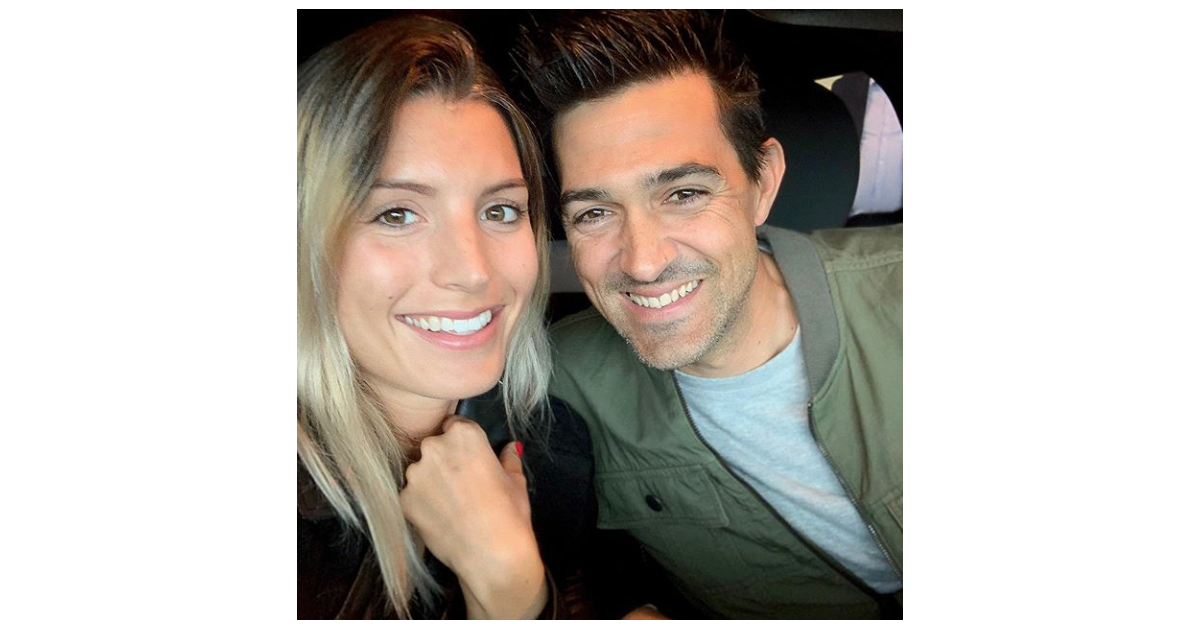 Jean-Pascal Lacoste is a happy man.
Sunday, June 9, the ex-student of the Star Academy became host and tv actor has decided to make a new time by sending a declaration of love in public , his future wife, Delphine Tellier, the half-sister of Sylvie Tellier.
On Instagram, Jean-Pascal has therefore published a photo of the smiling couple (a photo taken before his fading noted !) and wrote in the caption : "I have the chance to be the man most happy… Thanks to you Delphine Tellier. Wife, mom… You're perfect in all areas ! You want me to shoot up and this is magical #Lavenirestànous #Perfectwife #Vivementtoutlereste I love you !" As a reminder, Jean-Pascal Lacoste is already the dad of Kylie (10 years old) and Maverick (6 years), the fruit of her love of the past with an American woman named Jennifer. The new couple has not yet had children.
On February 20, a few days after Valentine's day, the interpreter of The Paddle shared a love note that he had written his sweetheart. A word certainly full of love but… very unexpected. "I LOVE You because… you fartin ' and you rotes (like me) <3 And fuck the world", was written Delphine on a piece of paper. Next to hashtags, Jean-Pascal was amazed by multiplying the indices relating to a possible marriage between his beautiful and in the months to come. "My future wife is like me", "love crazy", "you're perfect", "for better and for worse, "he commented, all accompanied by a émoji ring and four red hearts.
It would seem that the wedding date is fast approaching…