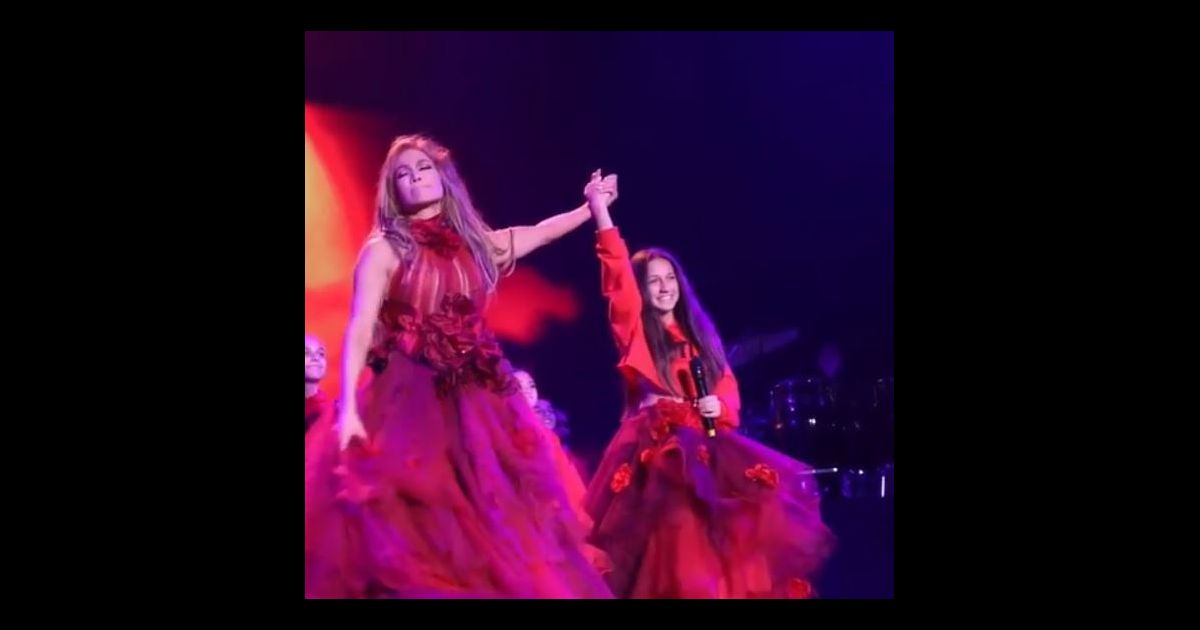 Very proud of her daughter Emme, Jennifer Lopez has shared a song with her on stage at the Forum in Inglewood, California. On 7 June 2019, Emme has had the chance to be able to interpret the song Limitless with his mom in front of a crowd impressed by his talent. Mother and daughter were then extensively twined together in front of the audience, cheering.
Ain't I'm Your Mama !
The bomba latina has commented on the video by several hashtags : #Emme #Limitless #Mamanfière. Many stars have also commented on their performance. Vanessa Hudgens, Reese Witherspoon, Zoe Saldana, or even Jenna Dewan – subtle "Ohhhhhhh my god????".
Some fans point to the fact that Emme is the daughter of two talented singers. "Well, she has the genes of singing of its two parents. Marc Anthony and Jlo !","Jen and Marc both had an excellent voice, I'm not surprised that their daughter has the same talent too."