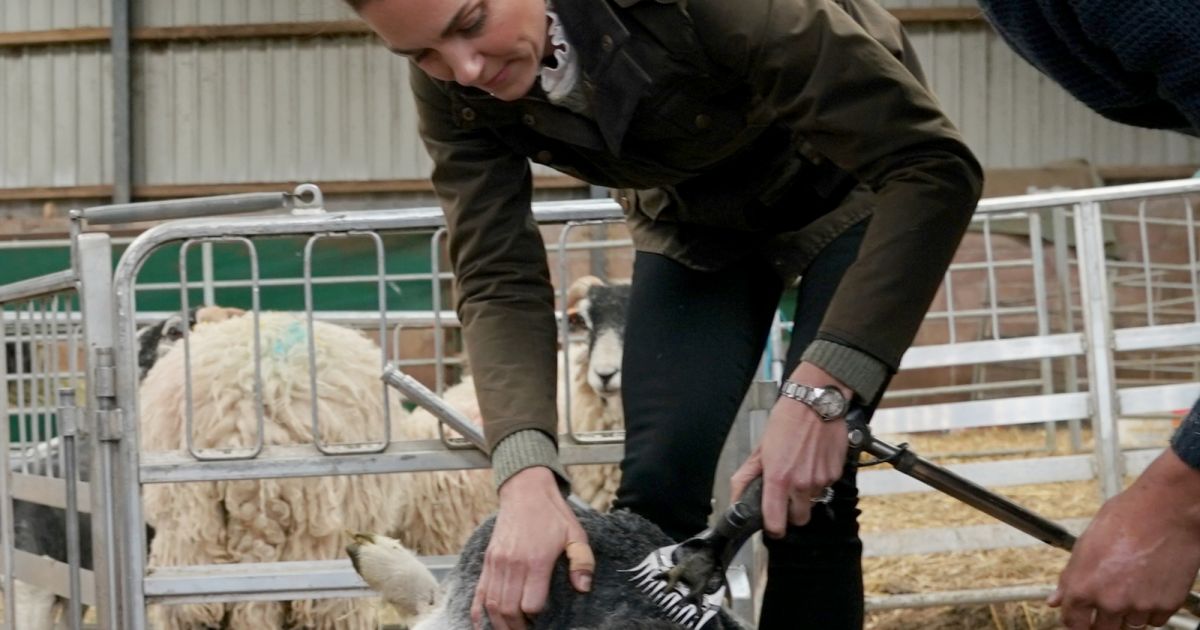 Tuesday 11 June 2019, Kate Middleton and prince William travelled in the county of Cumbria. After a first visit to the 4 000 inhabitants of the small town of Keswick, they continued their trip up to the farm Deepdale Hall in Patterdale. A getaway organized to pay tribute to the work of farmers, volunteers, and other local heroes of the rural population of the county.
This is a Kate Middleton all smiles as we could see, dressed in black jeans, boots, See By Chloé and a khaki jacket Troy London, offering him a look of a traveller far from the glitz of the outfits which chooses to honour his commitments to the royal Buckingham or elsewhere, but that it was going very well. The duchess of 37 years, who seems to have kept his good spirits despite recent rumors of infidelity have affected her husband prince William, has therefore spent a bit of time on the farm.
Kate Middleton and her husband have found, for example, a traditional breeding of sheep, rough fell, rustic breed is emblematic of the region, where they are introduced to the shearing of the wool, and exchanged views on the difficulties faced by the farmers. Hilarious but not necessarily super comfortable, the mother of George (who will be 6 years in July), Charlotte (4 years old) and Louis (1 year) did his best !
Three days earlier, the couple had participated, with his three children at an event more glamorous : the parade Trooping the Colour in honour of the 93rd birthday of queen Elizabeth II, her horse, in the uniform of colonel of the Irish Guards and she in a dress-coat yellow Alexander McQueen. Two rooms, two moods.
Thomas Montet