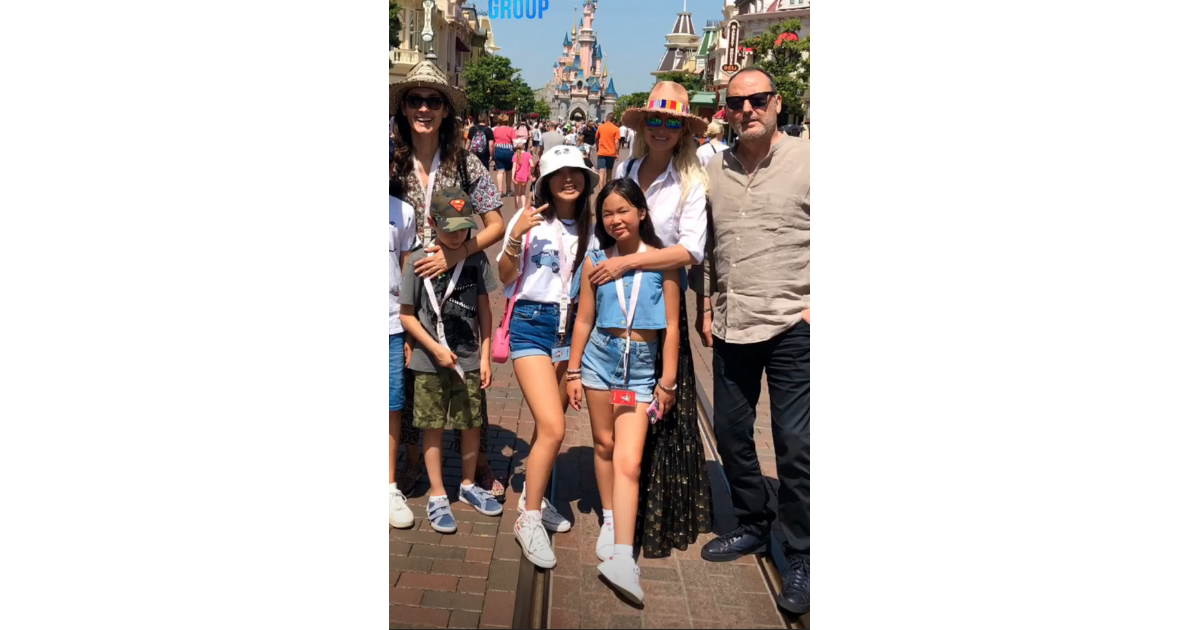 The heat wave has hit much of France. Each does as he can to escape it, and it seems that Laeticia Hallyday has found the right solution to not think about it for a few hours. Laeticia and her daughters, Jade (14 years old) and Joy (10 years), are parties to Disneyland Paris, Wednesday June 26, 2019. The teenage girls were accompanied by their sponsor, Jean Reno, came with his wife, Zofia Moreno, and their two sons. Zofia is also a very great friend of Laeticia Hallyday.
In his story Instagram, the widow of Johnny Hallyday has unveiled a few photos and videos from this beautiful day with family. Thus we see all this little group posing in front of the mythical castle of the amusement park. Shortly after, one discovers Jade and Joy sitting in one of the many restaurants in Disneyland, has fun with Minnie Mouse.
Laeticia Hallyday has also taken the time to thank his great friend, Zofia Moreno, for this beautiful sunny day, but also and above all for his continued support. "I love you my Zofia. Thank you for all those nights, and long days to talk about during these past few months. Thank you for this wonderful trip to Disneyland Paris, "writes the mother of the family on Instagram. "The magic of Disney always operates on all of us", will add it then.
Laeticia Hallyday and daughters can enjoy their stay in France, spending precious moments with those who matter. The day before, on 25 June 2019, they were already with Jean Reno for dinner at the new restaurant of Hélène Darroze, Marsan. Before coming to Paris, the daughters of Johnny Hallyday, and their mom were in the South of France, in Toulouse, in order to usher in a esplanade with the name of the Taulier, and then in the Gers with friends. As every summer, Laeticia, Jade and Joy will leave in July to Saint-Barthélemy, for two months.