With macOS Catalina, Apple was not content simply to add iPad apps to its system dedicated to the Mac. The firm has also made changes under the hood, often very significant. The system is now installed on a read-only partition, while DriverKit laying the foundations for a future without kernel extensions (kernel extensions or " kexts "). These are an essential element for the design of a hackintosh, that is to say, a PC on which was installed the macOS.
Therefore, it was feared that Catalina would jeopardize this option. That fans can rest assured that it is nothing. Many users of hackintosh have already managed to switch to macOS 10.15 and even if there still are bugs in some cases, this update should not cause any major problem.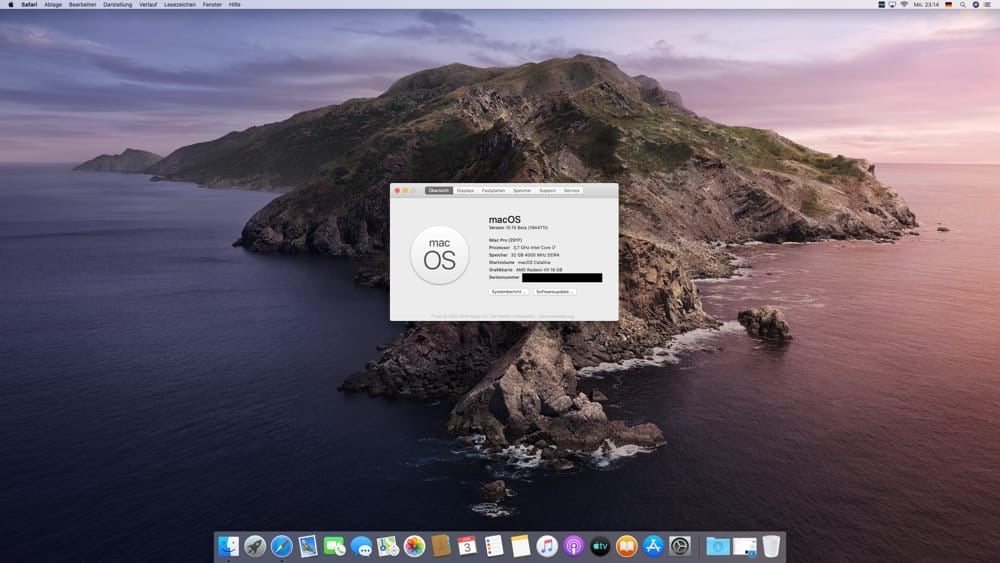 If your hackintosh serves you in everyday life, it is more prudent to wait until the tools are updated. The latest version of Clover, brick essential which is used to simulate a Mac to allow mac os to boot properly, has a bug that prevents the update. The bug has been fixed and the app being open-source, you can compile it yourself (or get a compiled version newer to this address), but some of the kexts need to be updated also.
In short, the best is to wait a few days or weeks that all of this is cup. But if you want to try the experience, it is best to follow this discussion in the forums ofInsanleyMac to know how to update his machine and correct any residual bugs. Note in particular that APFS is now mandatory, you cannot install macOS Catalina on a volume that is HFS. Furthermore, only AMD graphics cards are supported : Nvidia still not having provided official drivers for the Mojave, you will no doubt have to wait a long time for its successor.