"Overview" in Catalina goes from version 10.1 to 11, which implies significant changes. In fact there was only a very meagre handful, we note particularly the withdrawal of a large function for photos and small changes in the interface and menus which will bring to review its habits.
The main difference with this Preview lies in the suppression of the palette of color settings. Drawn with a histogram, adjustments, exposure, contrast, white balance, etc, It was very convenient for touch ups on the go unpretentious and above all much faster to do it with iPhoto, it's more complete but more lourdingue.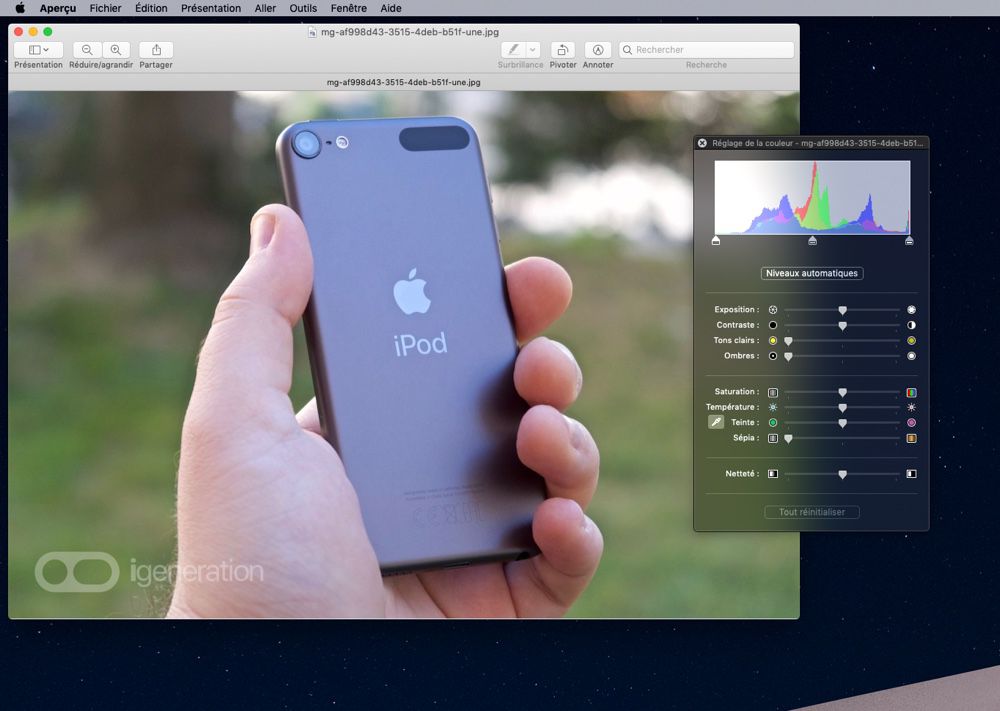 It is still in beta, may be a temporary absence but we wondered if it did not relate to the deletion of 32 bit libraries in mac os 10.15. Is this setting of colors would have fallen into disuse technique ? In any case it is not replaced and it resulted in his fall to the Magnifying glass function, such as that which adorns the icon of the application… (not to be confused with the magnifying glass that highlights an area of the image, it is still there). There is not any more right that the zoom head on the image. Basically, anything which was used as a small tool kit to touch the colors of a photo has been purged.
The other changes are more anecdotal and a matter of simplification or rearrangement in the interface.
The function "Highlight" to highlight it in the color of the text in the PDF, the cross-out or underline no longer appears systematically in the tools bar. It was of no use with images, it does not show, therefore, that with PDF.
In the preferences, the option "Open for the first time" no longer offers the choice of presentation of a document : "Display as a two-page", "single Page" and "continuous Scrolling". They are always there but they change via the button ad-hoc in the toolbar.
In the "File" menu, the item "Export to PDF" has been removed. Maybe because it was a duplicate with "Export", which offers several formats, including PDF and, for the latter, the choice to apply filters.
Cleaning also in the menu "Go", the items Element "next/previous" have disappeared, their role is provided by "Next" and "Previous" that were already there.
Finally, there is more in the "tools" menu command for "Show location data" (of a photo). The consultation and deletion of these data is still possible by opening the Inspector.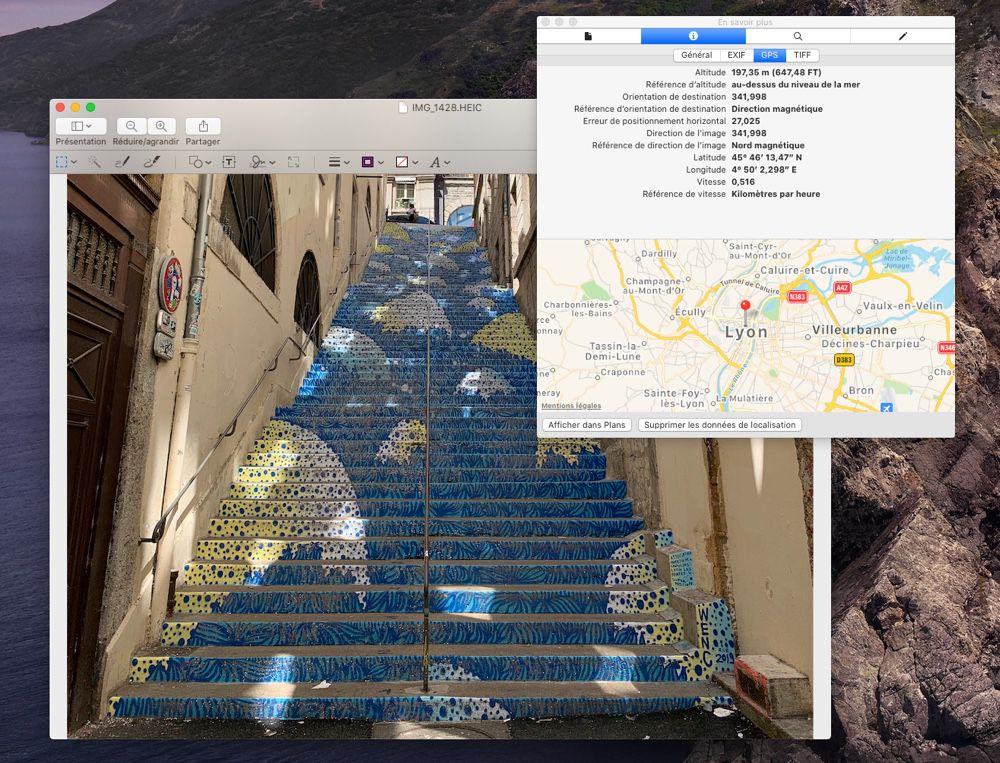 Finally, we remember that this other function is not bad at all, to use his iPhone or his iPad to sign a document that was opened on his Mac.