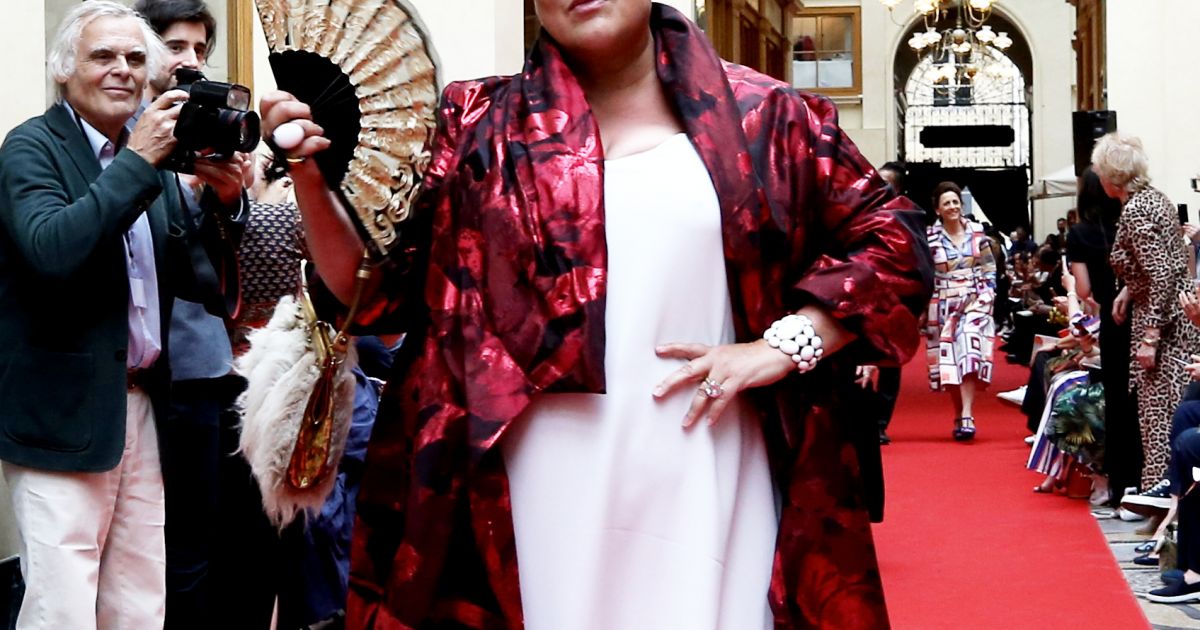 It is at the galerie Vivienne in the 2nd arrondissement of Paris, that was held on June 17, 2019 the parade Over Fifty… and then !, at the initiative of Nathalie Boy. A fashion event aimed to advance the visibility and the gaze focused on women over fifty years of age.
On the catwalk for this fashion show special, we have thus been able to count on the presence of the truculent Marianne James, very comfortable in the exercise. The singer and actress had opted for a quirky hairstyle, a white dress and a jacket as red as blood. Where professional models, the lines sometimes rickety, never let sweat the slightest joy of living, the huge smile of the star filled the room alone. It was also possible to see the humorist and actress Chantal Ladesou, it also very amused by this parade and who had opted for a look rock composed of a jacket and leather pants and boots.
At the invitation of the creator, many celebrities of various backgrounds had responded to the call : Catherine Jacob, Lio, Catherine Ceylac, the dancer and choreographer Marie-Claude Pietragalla, Agnès Soral, Firmine Richard or Florence Pernel, Sandrine Bonnaire, Armelle Lesniak, Laurence Treil Chantal Thomass, Catherine Marchal, Hermine De Clermont Tonnerre, Samira Sedira, Caroline Casadesus…
When asked by the site of IT on this beautiful project, Nathalie Boy confided on the way that it has chosen its participants. "I chose inspiring women, it is a parade of style not fashion. These are all active women, who have succeeded, women famous. There is everything from ancient models, business women, actresses, singers, journalists… All are swinging. I wanted to highlight some of the personalities, they have different physical, it is important. (…) And then 50 years it was also a know-how and know-be that they took the time to build. Today, we need to see these women, these positive role models", she said.
Thomas Montet