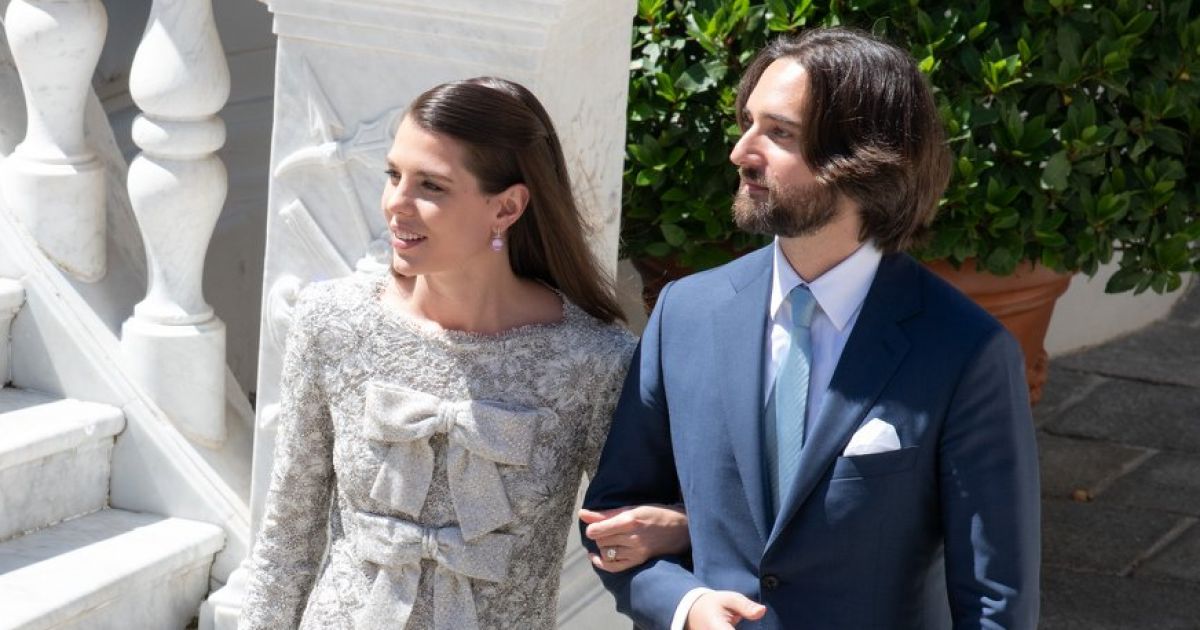 Charlotte Casiraghi and Dimitri Rassam were married Saturday, June 1, 2019 at the prince's palace of Monaco. The daughter of the late Stefano Casiraghi and princess Caroline of Hanover, a 32-year old has said yes to the film producer of 37 years, son of the legendary Jean-Pierre Rassam, who disappeared in 1985, and the beautiful actress Carole Bouquet.
The prince's palace of Monaco has confirmed the news by posting the first official photo of the couple after their civil union on Facebook. You can see there, Dimitri Rassam, wearing a navy blue suit, lead the divine Charlotte Casiraghi, the short dress is decorated with several knots of satin, in the court of the palace to the grand staircase. What a creative young woman, the fashion fan, she could choose for this unique day ? The spokesperson of the brand, has just announced that it is a creation of Giambattista Valli and the hairdresser of the bride is John Nollet.
Few details have filtered out on the following festivities. According to France Bleu Azur, the bride and groom should receive their guests at the hotel Monte-Carlo Beach : "The hotel is located facing the sea, on the commune of Roquebrune-Cap-Martin, 500 metres from the border with Monaco, and it has a private beach. The Lookout Lounge and Restaurant, the summer restaurant at the Monte Carlo Beach will prepare the meal, it is the Italian chef, Paolo Sari, who command the kitchens." More than 450 guests who were invited to this wedding, including many from the world of cinema.
Charlotte Casiraghi and Dimitri Rassam are in love for two years and are the parents of a small Faction, 7 months. The daughter of Caroline and granddaughter of Grace Kelly is also the mother of Raphael (5 years), born of his relationship with comedian Gad Elmaleh.