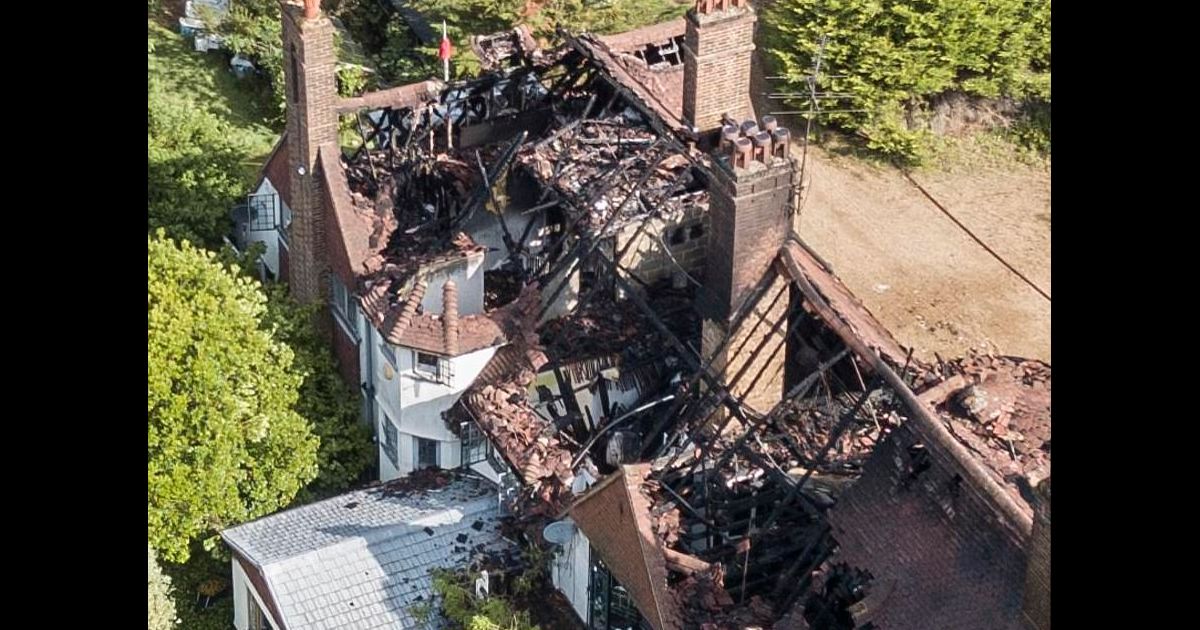 Only a few days after he was cleared of all charges in a rape case, Oritsé Williams should face a new trial. On June 3, 2019, the property of Croydon singer and songwriter in the uk has been devastated by a fire in a few hours.
To cope, teams of firefighters from throughout the region had been sent to the scene. Theformer lead singer of JLS had sold this house, bought in 2013 with his girlfriend AJ Azari for about 3 million pounds, from 2018. Sublime, the home previously belonged to comedian Ronnie Corbett, but seemed to be decaying since its acquisition by Oristé Williams. Besides, it was on sale at only 1.75 million pounds sterling, a ridiculous price compared to his purchase price.
On the scene, the authorities immediately treated the incident as "suspicious" : "there was no arrest. At this stage, the incident is being treated as suspicious. The cause of the fire is under investigation." A spokesman for the firefighters said : "Ten fire trucks and some 70 firefighters were called to a fire in a property in ruins in Croydon. The brigade was called at 16h27 and the fire was under control at 18h58. The origin of the fire is under investigation." In the incident, firefighters reported that the second floor had been damaged to 80% by the fire.
Oritsé Williams no longer lived in this property he planned to renovate. The work had been put on hold because of his lawsuit.