Appeared recently on the Apple Store, the new case Decoded for iPad combines the two Apple products in one. It is a sleeve in which the tablet and his Pencil will be transported safely, coupled with a folding system to keep the iPad in different positions.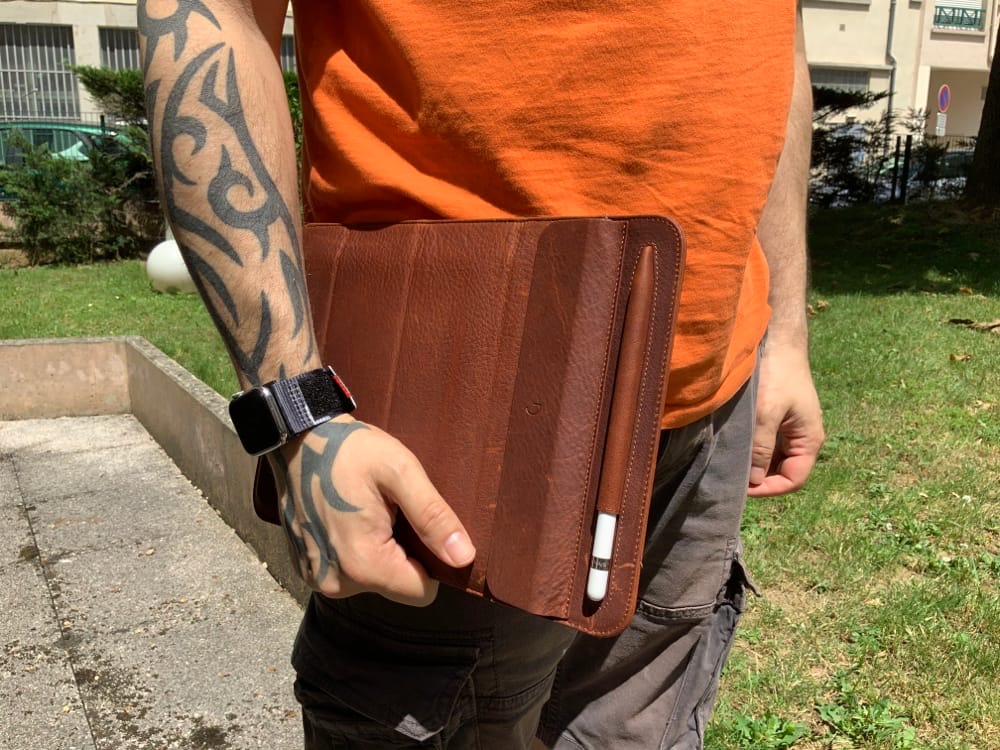 If the purchase of the leather case from Apple and its Smart Folio risk to plunge your bank account into unfathomable depths, the product of Decoded is more reasonable to 99.95 €. The cover is offered in two versions sold for the same price, the one for the iPad 6th generation, the other that welcomes both the iPad Air 3, iPad Pro 10.5 inches.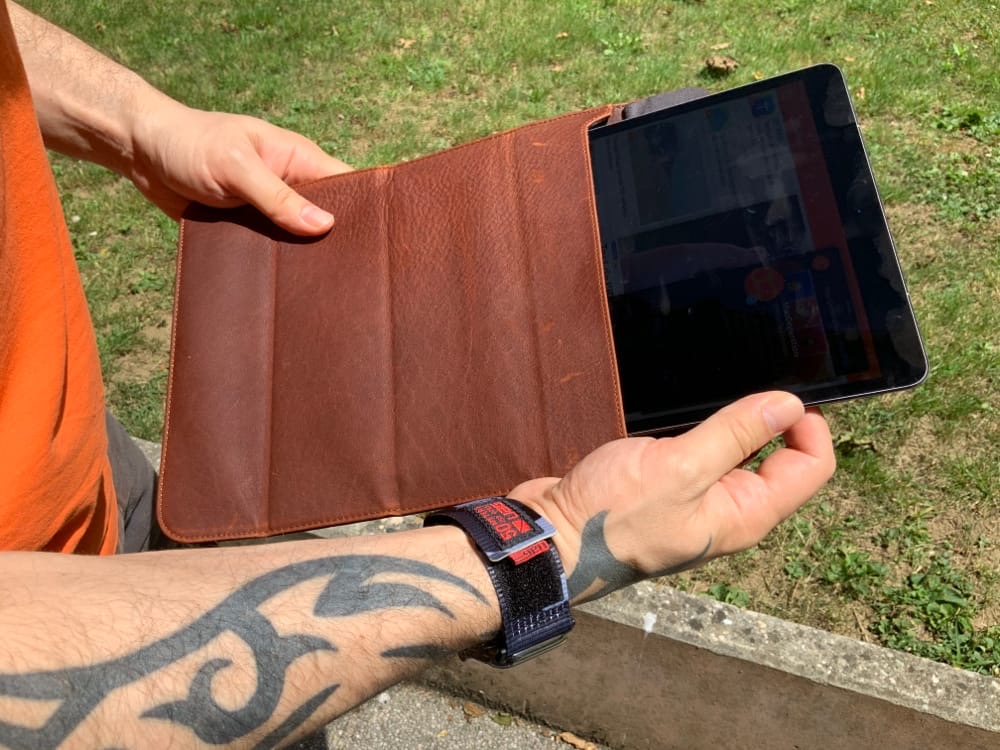 The leather of the holster Decoded is not of as good quality as the one used by Apple, the seams are a little thicker, and you can feel the plates of cardboard on the inside. In spite of everything, the material does not remain about it less pleasing to the eye and to the touch. It is too early to say how is going to age the leather, but the model brown that we had between the hands makes it well.
Although it is firmly held in the interior of the housing, the Apple Pencil inserts and withdraws easily. It will not slide inadvertently between the office and home ! As to the iPad, it will naturally find its place in storage. Better yet, an iPad Pro with its Smart Keyboard will be able to slip into the pocket without excessive force.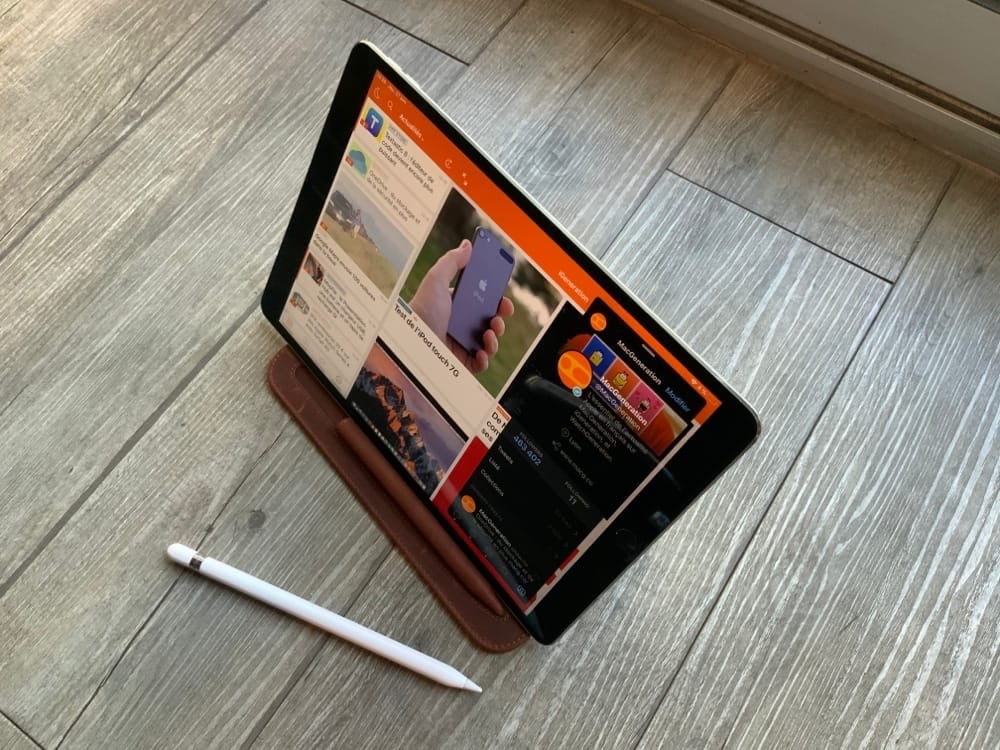 As a bonus, the flap magnetized protects the end of the tablet. This is already what a walk in the iPad and its Pencil at ease, without the risk of a fatal accident in the event of a fall. But the case goes further than the model of Apple, as it also transforms into a stand.
Two positions are available : a vertical angle to hold the tablet in landscape as in portrait. In this position, the fold is secured by the flap that prevents it from running away — in fact, it is hard to see how it could happen, but it is good to be thought of.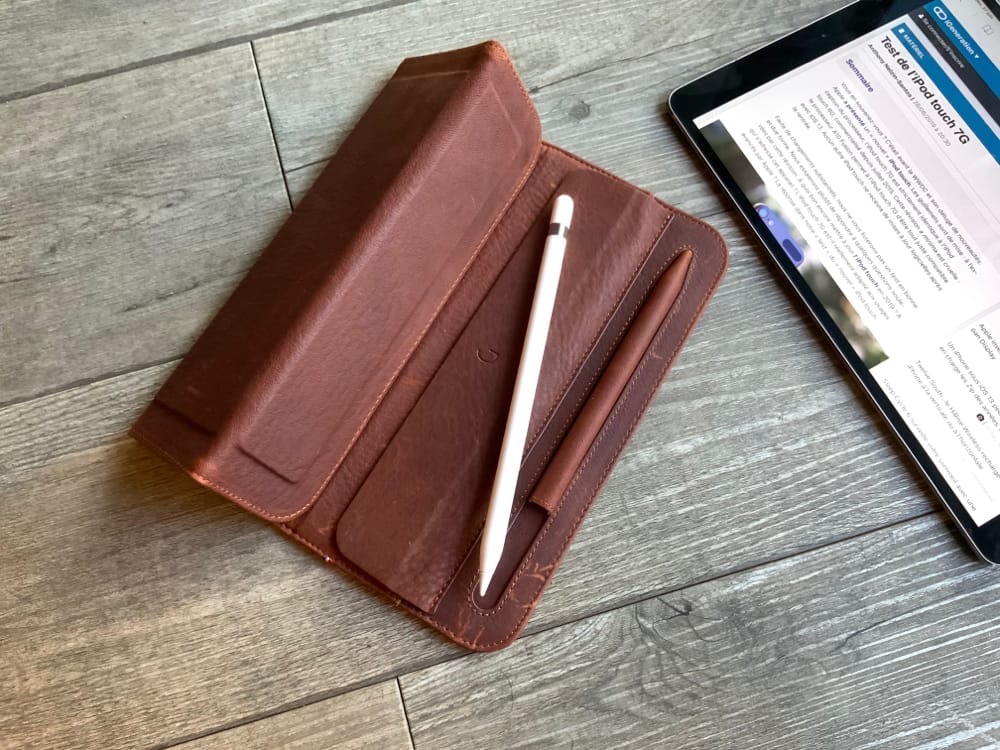 The other position is more reclined, which makes typing on the virtual keyboard. In both cases, the iPad rests on the cover of the Pencil (the pen is present inside or not, by the way). More versatile than the leather case from Apple, much cheaper too, this product Decoded has perhaps not the same level of finish. But it is hard not to appreciate the benefits.