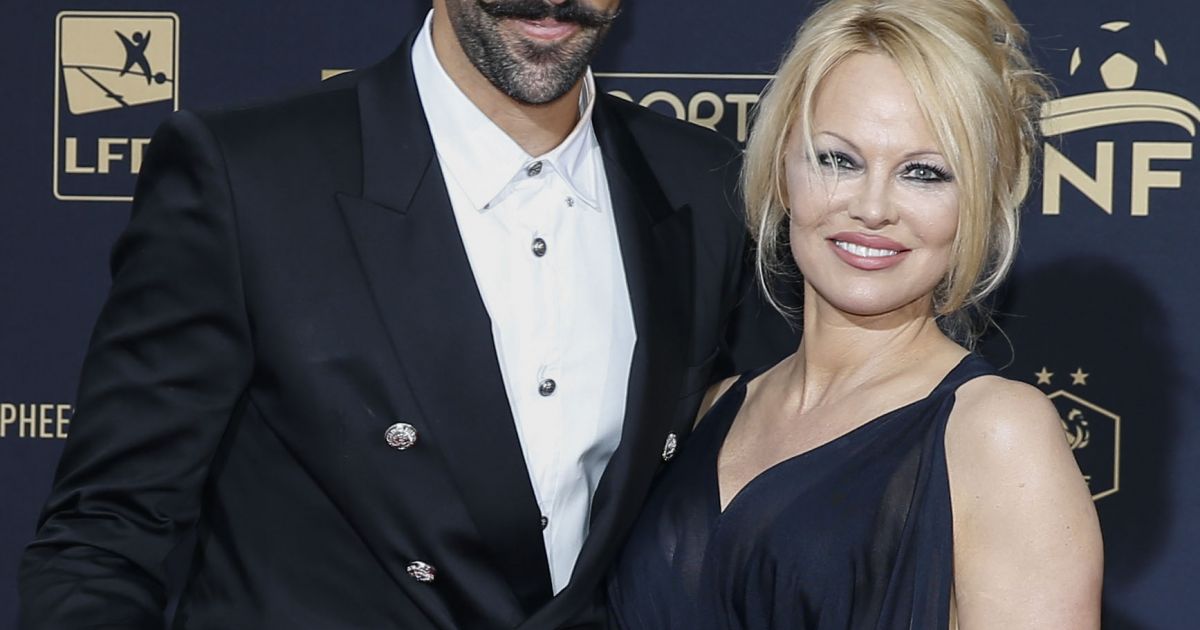 Pamela Anderson has decided to tell all about his relationship gone by with Adil Rami. On 25 June 2019, it announced on Instagram that the player of the team of France of football was leading a double life, deceiving regularly with the mother of his children, Sidonie Biémont. This June 26, 2019, the former star ofbaywatch has decided to say more, by revealing how she learned that her companion was being unfaithful. Exceeded by the public response to Adil Rami on the matter, the actress of 51 years has just published the letters exchanged with Sidonie Biémont, on the blog of its foundation.
"It is a perverse narcissistic. Dangerous. He thinks only of himself and does not deny the evil of what he has done. He is simply angry that people know. He would have preferred to continue to hurt, betray, lie and sleep with who he wants to appear macho in front of his friends mentally ill, "says, among others, Pamela Anderson about the justification of her ex, who she sees as a "sociopath".
Pamela Anderson didn't discover the shortcomings of her man, when she contacted her ex just for the experience. "I asked Adil (since two years now) if I could meet you. Take a cup of coffee. I know what it's like to be a single mother. And I've always been friends with the girlfriends of my ex or anyone close to my children. This is normal. But if it bother you I understand, also,"said she, in a message published in English. The actress went on to explain that Adil "lives in a bubble" and that she would like that it is close to the mother of his children, so that it is closer to his twin, Zayn and Madi (2 years and a half).



We saw them as lovers…



Response Sidonie Biémont : "I appreciate your message, as a wife and mother. (…) To be honest, we separated in June 2016 and I learned in the press – as my family and friends – he had met her. I was shocked and sad. Then, for almost a year, we have continued to see us as lovers. It was very discreet and told me that he was going to put an end to it all 'quickly'. The beginning of 2019, we've stopped 'adultery' because I think that I deserve better than to be hidden and treated as well. After the holidays, he told me to look well in the press, that all go to stop, that he loved me and that our family missed him. The truth is that I don't care about him. I needed him as a father, that he is there for my children,"she wrote to Pamela Anderson.
The mother then describes the lies of Adil Rami : "He told me that you did not live together, that everything was political and that there was nothing he could do." Then follows the reaction of Pamela Anderson, "shocked" to discover that he is "leading multiple lives" and who publishes the result of its exchanges with Sidonie Biémont.