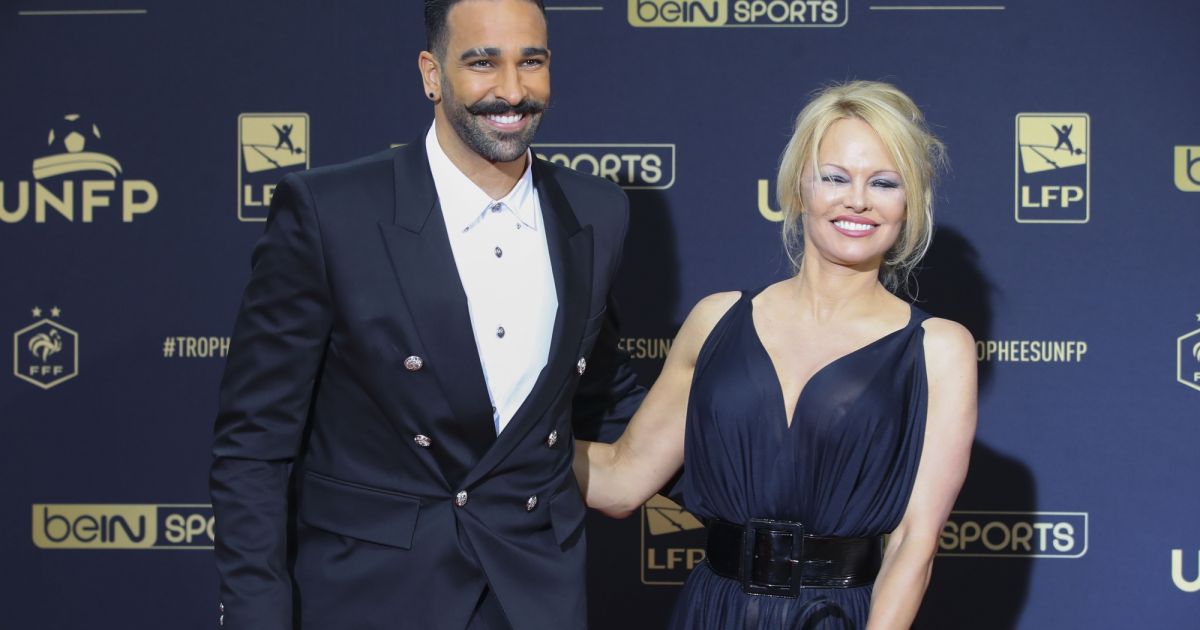 There are still a few days left, Pamela Anderson and Adil Rami were walking in love in the streets of Beverly Hills. Impossible to imagine then that the couple would separate and especially that this departure would occur in such circumstances.
This Tuesday, June 25, 2019, Pamela Anderson took to her page Instagram to reveal they have left the French footballer, 33 years old. A decision taken after having discovered that the world champion and defender of Olympique de Marseille was leading a double life. "I was devastated to learn in recent days that he was leading a double life. He was in the habit of making fun of other players who had mistresses on the corner of the street. He called them monsters. But worse, he has lied to all the world. How is it possible to control the heart of two women like this ? And I'm sure there were others. He is the monster", has accused the hollywood star of a 51-year-old in a first message, illustrated with a photo symbolic. The image was taken on may 19 during the 28th ceremony of trophées UNFP du football which was held at the Pavillon d'armenonville in Boulogne-Billancourt. The couple had chosen this sporting event to sign its first red carpet two.



Jealousy, physical torture and emotional



In the wake of this, Pamela Anderson has published other messages in which she argues that Adil Rami terrorizes. Charges very heavy on which the footballer is not always expressed in order to deliver his version of the facts. The former actress ofbaywatch, which was installed in Marseille in 2018 by love, announced she will leave France in spite of the attempts of Adil to hold it in place. "He tried everything. He has sent me flowers, letters. I do not accept. He came to my hotel. The security was made from. I have a body guard because he scares me. I was hurt and threatened so many times", she writes.
Pamela Anderson then stated that a close friend had yet caution, the photographer David LaChapelle who said "since the beginning that it was a liar." Adil Rami then ordered to cut ties with him and all his other friends "crazy".
"I felt used, betrayed, and hurt. But I should have know better. Jealousy, torture, physical and emotional. (…).I tried to leave 10 times. Each time he ran me after telling me that he would die without me. He would be going to therapy. That I would do more harm. He wanted them to live in Malibu one day. I even sent an email to a friend who has his team at THE (Los Angeles editor's NOTE) for him next year. As he had asked me", she wrote.
In the Face of such behavior, Pamela Anderson also alleges that Adil Rami and his hypocrisy sincehe is committed to end violence against women. Since march last year, the footballer is the face of a campaign in favour of the 3919, a platform for listening to fight violence against women.