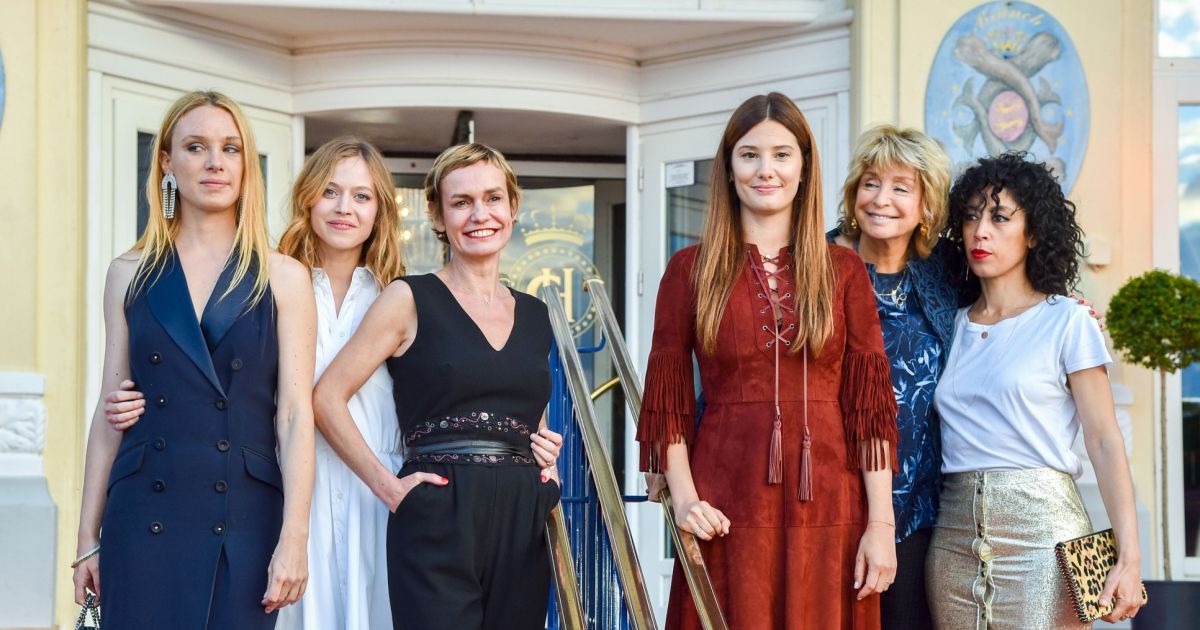 They came, they are all there… For the opening day of the 33rd edition of the Festival du film romantique de Cabourg on June 13, he had to of course rely on the members of the jury, starting with the president Sandrine Bonnaire.
The actress, who has agreed to chair this new edition of the festival, took the pose with the members of his jury in a chic black suit, on the steps of the very chic Grand Hotel. A four star establishment. Sandrine Bonnaire will be this year in the displays of The Enkas, the last movie of Sarah Marx. She has also just finished shooting the new film of Marion Laine, other than me, to the side of Brigitte Roüan and Aure Atika.
Around Sandrine Bonnaire, it was also necessary to count on the presence of Naidra Ayadi (actress and producer), Éric Demarsan (composer), Laetitia Dosch (actress, author and theatre director), Lou de Laâge (actress), Oury Milshtein (producer and actor), or Vincent Perez (actor, director, and writer), Alice Pol (actress), as well as Danièle Thompson (screenwriter, director, and writer).
More surprising, we have been able to see the singer of cult 1980s Julie Piétri. The star wide smile to his lips, and took the pose wearing a nice black jacket very fashion range on a strapless sequined blue letting you see a plunging neckline. The interpreter of the tube Eve lève toi was invited in the framework of the charity event given in parallel of the festival and highlighting the Panzi foundation. The members of the jury, as well as various guests were invited to attend a mini-concert orchestrated by Gem. A formation composed of Alka Balbir, Barbara Carlotti, Nubia Esteban, Élodie Frégé, Helena Noguerra and Loane.
Thomas Montet