Sleep Cycle is an app that tracks the quality of your sleep and wakes you gently at the most opportune time, if possible without breaking a sleep cycle of deep. The app is not recent as it celebrates its tenth anniversary this year, and even if its interface has changed a lot since version 1.x, she hadn't moved since a bunch of years.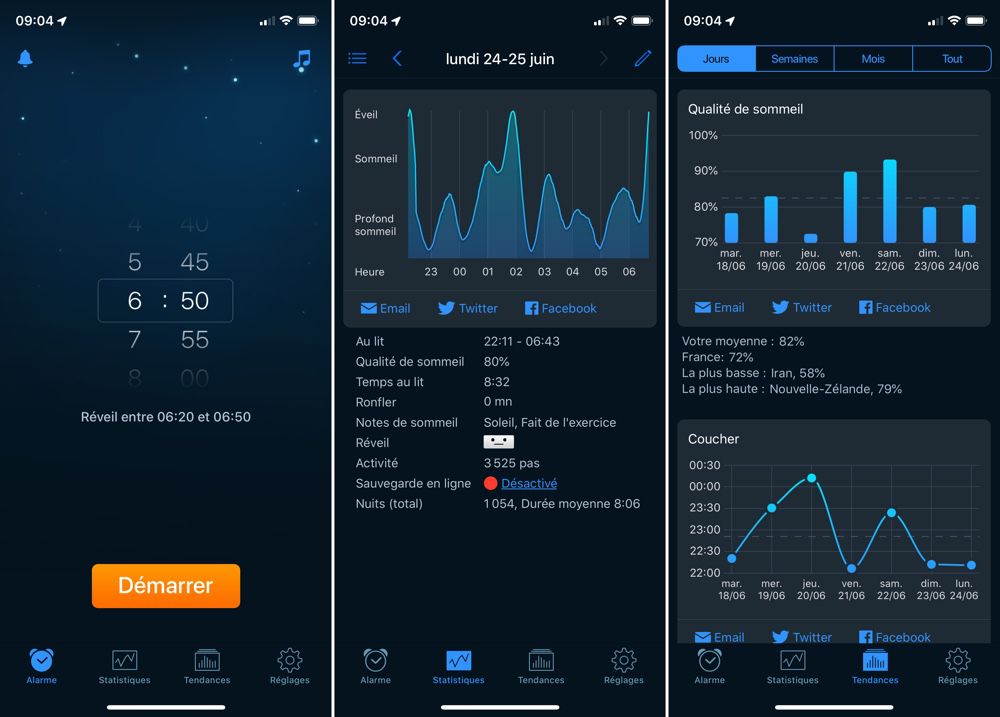 With version 6.0 that just came out, the designers of the Sleep Cycle have applied a good coat of paint. The interface does not change at all, we find the same spirit with the same blue and very dark which does not hurt the eyes when falling asleep and the few orange-colored accents. But the extreme delicacy imposed by iOS 7 is no longer in fashion and this update displays a font that is thicker and more graphics, less wire.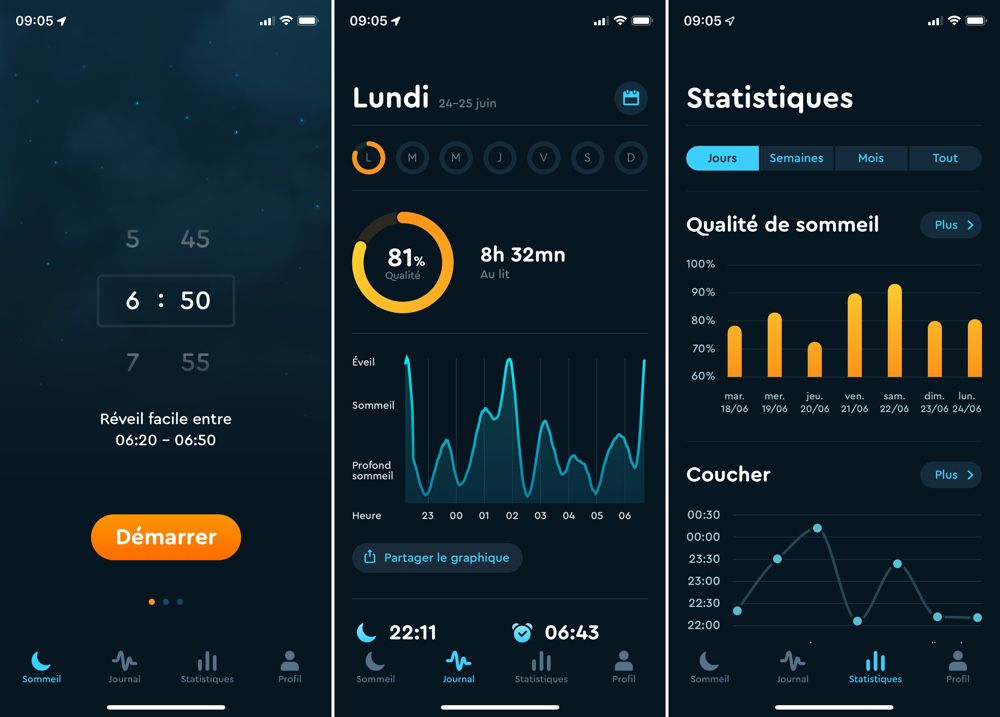 Beyond the appearance, the stats have been improved with a better hierarchy of the information provided. In particular, the score synthetic sleep, expressed as a percentage, is put forward to each night. For the rest, we find the same app and the same features, nothing changes on a daily basis to the regulars.
If you have never used Sleep Cycle, be aware that it works by using the microphone of your iPhone, or Android device. It is necessary to position the smartphone with its microphone pointing towards you, not too far away from your pillow so that the analysis is done well. Lately, the engine of the app has been totally revamped to improve the quality of results and reduce the consumption of the battery during the night.
From this analysis, the app also tries to wake you up to the best in a 30-minute window and the built-in alarm clock app offers two advantages compared to the iOS. On the one hand, the ringtones offered are more diverse, and subjectively more enjoyable than those of Apple. But above all, the ability to reach or lift just the smartphone to engage in a mode "snooze" automatic. The app will give you a good extension of time if the alarm clock rang at the beginning of the time window, but very little if you're close to the end… clever and very enjoyable in the morning.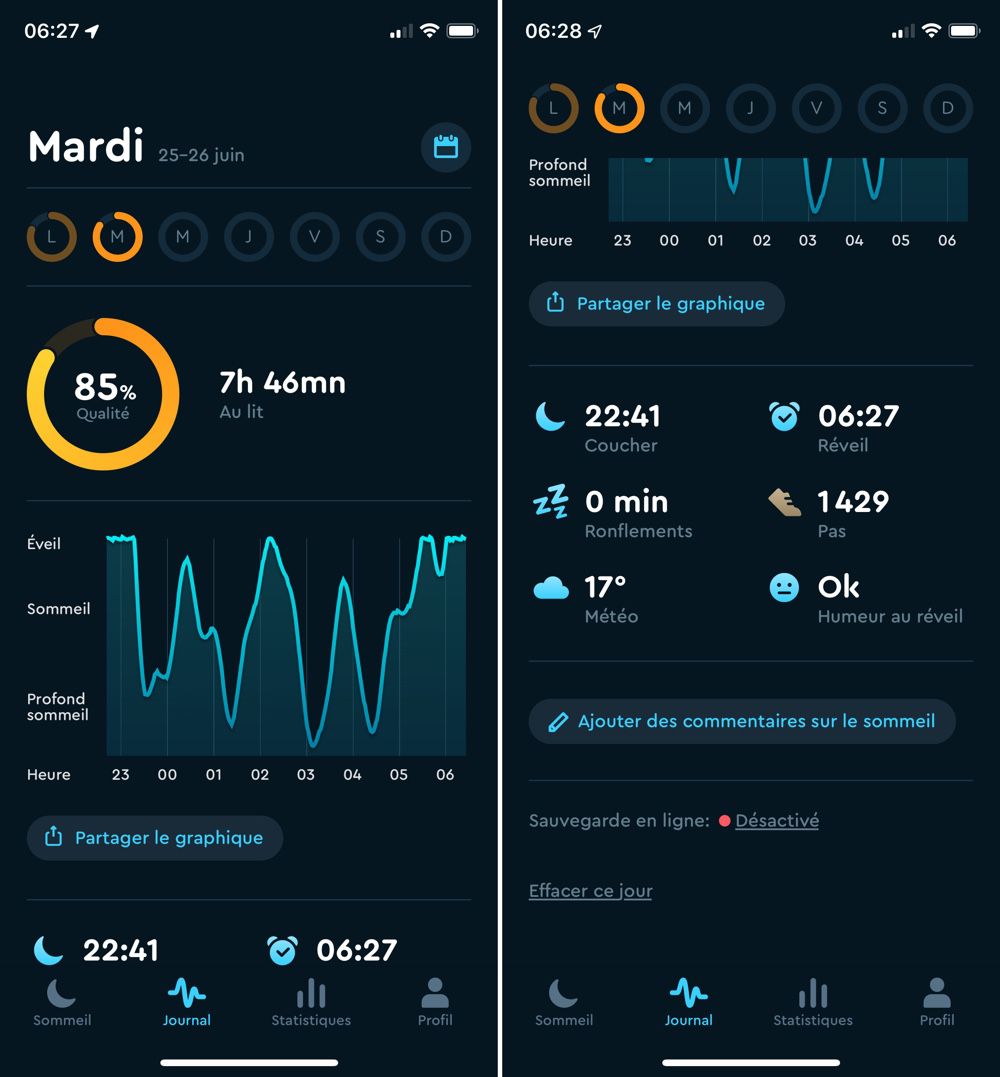 Sleep Cycle is free to download, but some of its functions are related to a subscription. Count 29,99 € per year to benefit from all the features, including the backup data on the servers of the company. If you are using an iPhone, information can be transmitted free of charge in the app Health.
The app is fully translated in French and it requires iOS 10 as a minimum.