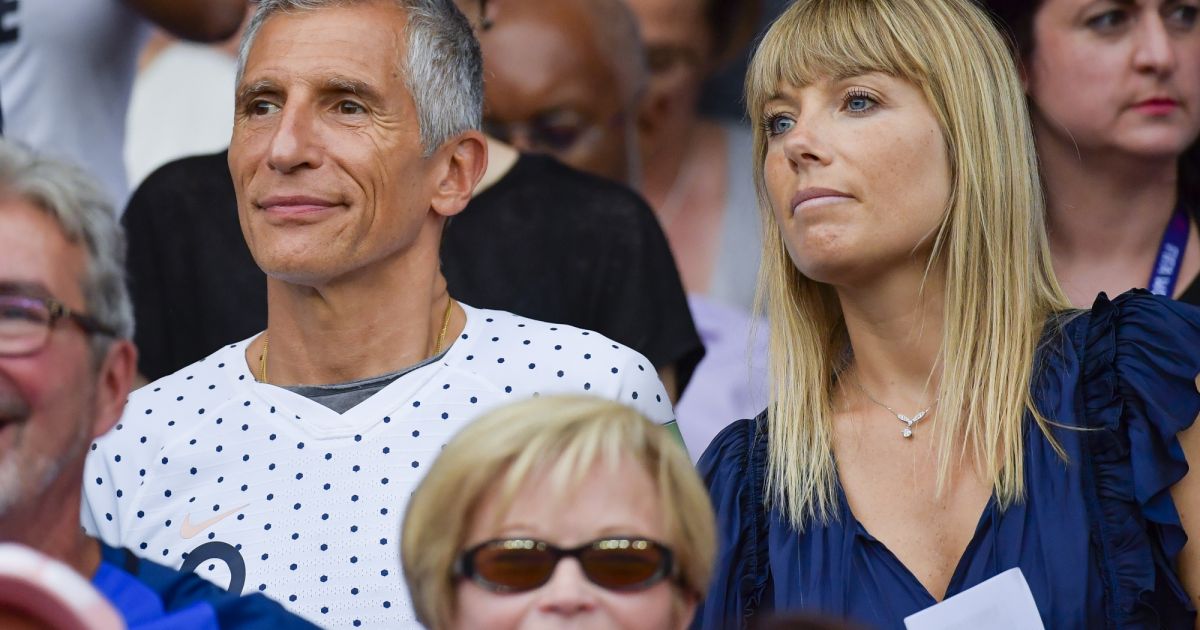 It is in the quarter-final against the all-powerful United States team that the blues are finally inclined, Friday 28 June 2019, in the quarter-finals of the world Cup. A bitter defeat, 1-2. In the stands, the families of the players have not hidden their sadness, and not more than the personalities who came to cheer them on.
In the stands, two big fans of football : nagui (French speacker) and his girlfriend Melanie Page. The couple was accompanied by their friend, the journalist Leïla Kaddour. All three were buzzing during the match, sharing of strong emotions, but also the disappointment of the Blue at their disposal. Further, the former president Nicolas Sarkozy has attended the meeting with his son Pierre Sarkozy and next to the famous coach Jose Mourinho. The Prime minister Edouard Philippe was present as the mayor of Paris, Anne Hidalgo. Noël Le Graët, president of the French football Federation and Nathalie Boy de la Tour, president of the professional football League, but Didier Deschamps, coach of the Blues, were also present at this sad elimination.
Bitter elimination
A bitter defeat so. In the 85th minute, while the French are conducted, the American Kelley O'hara has touched the ball in the penalty area, but the referee did not award penalty kick to Blue. A penalty that would have been able to relaunch the game. The intervention of the captain Amandine Henry with the referee, to have recourse to video (the images speak yet for themselves), changed nothing. After the match, and the elimination of his team, Amandine Henry has not hidden his annoyance on RMC Sport : "The penalty ? I don't know what to say. With the VAR [the famous video support to arbitration, ED], it's serious, but he should not count on the referee to win."
The coach of the Blue Corinne Deacon is lucid on this failure, but remaining determined, as she told AFP : "I'm not the type to give up. (…) We have a lot of things to improve. After that, it is a failed athlete, he must not hide, we are far from our goal. I hope that we won something else tonight, and since the beginning of the competition, the heart of the people and that it will help our discipline to take even a cap, a bearing. We have seen this evening in spite of everything that it was not very far of the United States. It's been a few years that I'm in the circuit and I have never seen the United States to finish five behind. Never ever ! It is a sign, but this is still not enough this evening." Recall that the americans are the current world champions. Friday evening, their encounter against the blues was attended by 11.8 million tv viewers in France.