You are going to use your iPad Pro 2018 at the beach this summer ? Bad idea, between the sand, salt and water, it is the end insured for your tablet. Except if you invest in a waterproof case, such as the model marketed by the aftermarket Catalyst. Once protected in this shell, the iPad Pro is waterproof with a certification IP68 similar to that of the recent iPhone.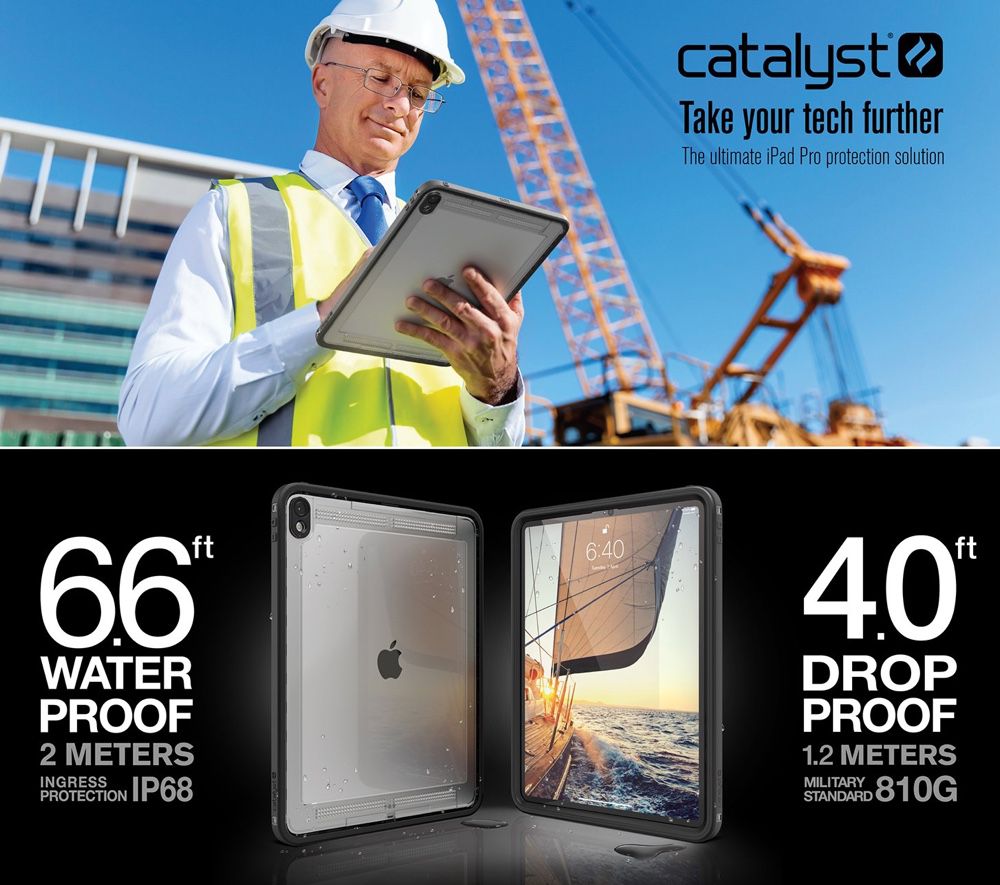 The iPad Pro should come out of a swim of an hour to two meters depth without problem. What are the maximum values, the shell can do nothing for you if the tablet falls to the bottom of the ocean, or rest in a tub for several days. This enhanced protection will also improve the resistance to shocks : Catalyst indicates that the tablet should cope without a problem in case of a fall of 1.2 meters.
To obtain such results, it will be necessary to make compromises. The iPad Pro 2018 are particularly fine at the base (5.9 mm), but this will be a vague memory of a time in this shell about 2 cm thick (1.8 cm for the 11-inch, 1.87 cm to about 12.9 inches). The manufacturer does not give the weight of his product, but one can imagine that the tablet will also be much more heavy.
This is the price to pay to turn the iPad Pro into a tablet really all-terrain. In some professional circles, this will be an asset, especially as Catalyst provides full access to all ports, buttons and camera functions. All this has a price : 170 € for the iPad Pro, 11-inch, 190 € for the model with 12.9-inch. Deliveries will begin in the month of July and you can monitor the page on Amazon of the manufacturer, if you want to avoid the shipping costs.