Apple has long introduced the new Mac Pro and its screen, the Pro Display XDR, but we will not be able to order it before several months. And anyway, you probably won't be able to buy it. We, in any case, we will not be able to… 😭
But fortunately, you can have a taste of these new features thanks to ARKit. Visit the product page of the Mac Pro or the Pro Display XR with an iPhone or iPad compatible with the augmented reality, scroll down the page and you will see a section on augmented reality. A button allows you to enable ARKit, and then you can ask the Mac or the screen on a desktop.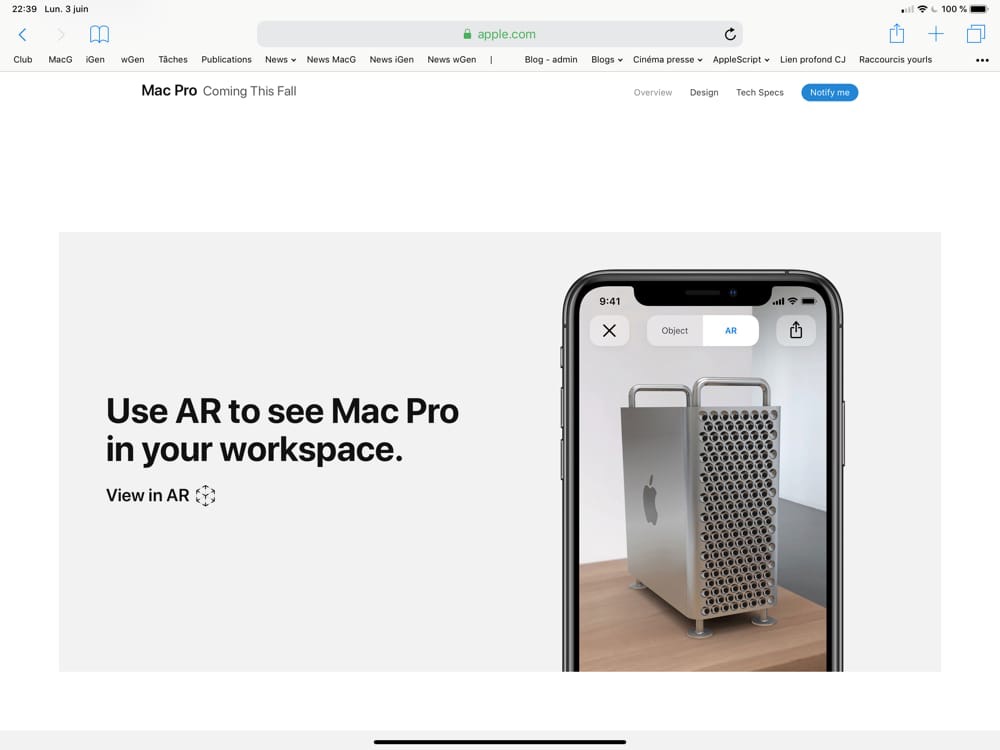 It is useful to see both products in all their seams, you can bring you very close to see the holes in the back of the screen or on the Mac Pro. You can also turn it around, or rotate them using two fingers. Add an object to the side to get a better idea of the size, which is advantageous for the Mac Pro, not so small as one might think.