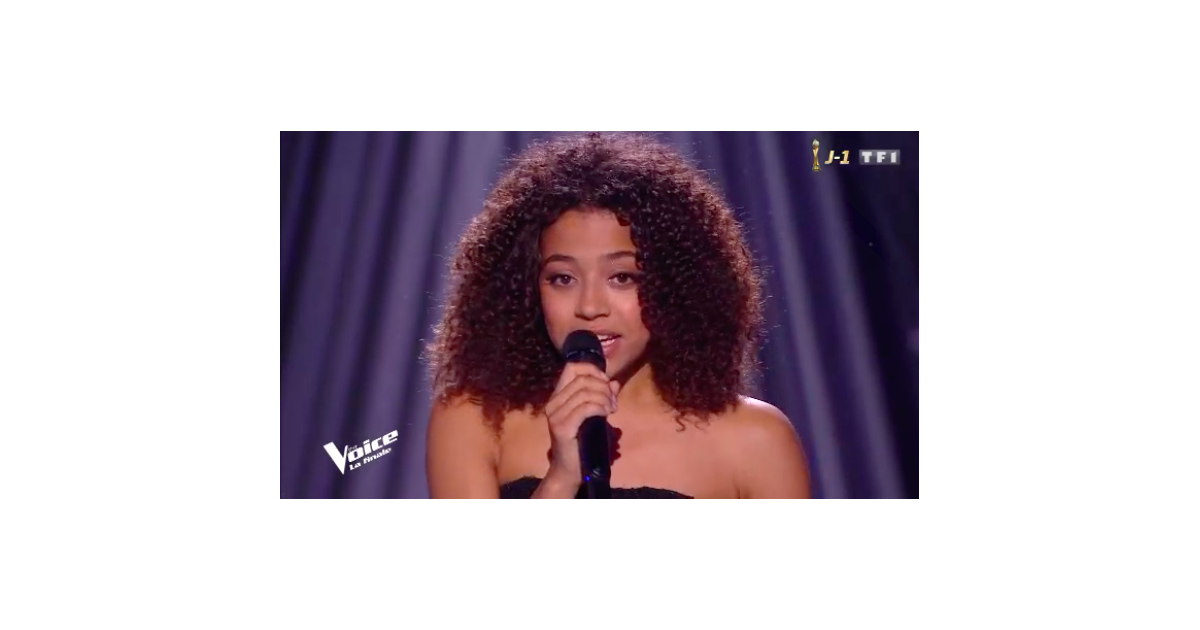 Thursday, June 6, 2019, the talented Whitney won (just !) the 8th season of the competition The Voice on TF1. A true happiness for her coach Mika who has won for the second time !
In the aftermath of his victory, the young woman who was ahead of Clement (Team Soprano), Sidoine (Team Jenifer) and Pierre Danaë (Team Julien Clerc) has agreed to answer a few questions Purepeople.com.
Bravo Whitney, how do you feel after your victory ? Have you been able to get to sleep ?
Now that I am well awake, and even then it is 13: 30, it's going a little better. I don't realize it yet, but it's true, it's going much better than yesterday. Yesterday, it was really too hard, the other, the empathy of others… It is always complicated for me. I slept four hours this night to be able to spend the morning in interviews. So, I'm a little tired not to hide anything ! (laughter)
You beat Clement very little, it was played to 0.4%, how you feel ?
I think it's insane, because Clement had deserved a lot a lot of to win [he had already participated and had not convinced at the hearings, ED], perhaps even more than me because Clement it has really worked. He went away, he started back from zero and I come out of nowhere. I have not much worked with Clement, I have more work on the end, because at the beginning I remained on my experience. Clement has taken more risks, he is involved in the choice of songs, he defended himself, he said of his character. I have not done it, I don't know, I come from a small village...
Mika has talked about your moments of doubt during the final, did you really almost left the competition because of your fibromyalgia (a disabling illness that affects also Lady Gaga) that forces you sometimes to move with crutches ?
Last Saturday, for the semi-final, I made the biggest crisis I've ever done. I couldn't get up, I couldn't sit down… They brought me a wheelchair, I did not because I was too ashamed, so I kept my crutch to do some traveling. During rehearsals, just the fact to be standing, it was a turn of the eye. I would not have been in The Voice, I would be back home. I was not in a state to undergo it, with the lights, I heard nothing more… A big delusion.
During the finale, you could sing Djadja with Aya Nakamura, the star of the moment, how have you lived ?
It was too much ! I was at the bottom ! I was at the bottom… and in the static mode of the legs ! I still tried to pretend to move ! (laughter), But it's okay, I've looked at the replay, it was less worse than I thought. I was expecting that this look weird, like if I moved that arm.
Are you going to continue to take advice from your coach ?
He told me that I would have to abandon not. He invited me to his next concert, I was too happy. I'm really a fan of him ! He said that I would unleash not, it's cool, I don't know if he will do so, but in any case, it has been really hyper kind.
Now that you're eagerly awaited by the public, are you going to hurry up and get in the studio or do you prefer to take your time ?
In truth, for the moment, I don't know. I'll try to manage myself, I have lots of ideas in my head, I composed a lot, I write a lot… but Mika told me that it was better to wait for an album to be really ready rather than out of a out of a. I'm going to take advice from people that have surrounded me on The Voice.
Thank you and good luck for the following !
Julien Perret
Exclusive content that can not be taken without the mention of Purepeople.com.