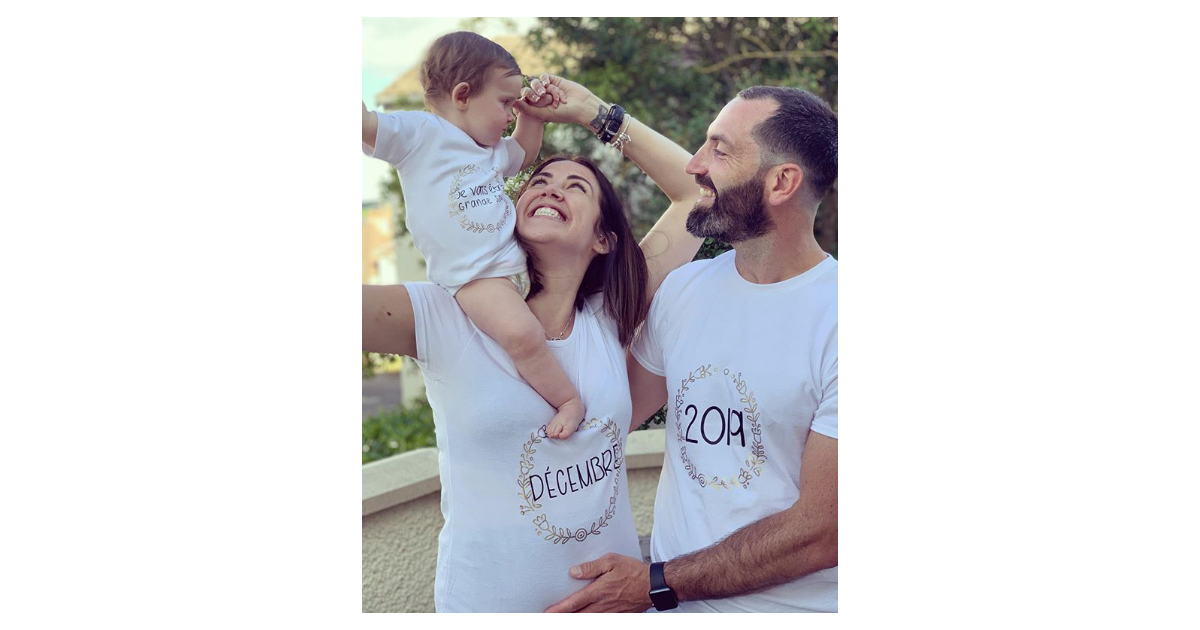 Two weeks ago, Justin and Tiffany, emblematic couple of Married at first sight (M6) and the parents of a little Romy (11 months), officialisaient the arrival of a second baby by the end of the year 2019.
Interviewed by the website magicmaman.com, Tiffany has agreed to discuss in more detail this new motherhood to come. "Baby 2 is a baby surprise ! I had a lack of rules in spite of the pill, the shot, I did a little pregnancy test just to check… And I was not disappointed with the result ! (laughs)", she revealed into the game. And to continue on the way she announced the news to his beloved : "I am amused to make him a little surprise package with small shoes, small hearts, weakening it, and my pregnancy test. To announce the news to our families, we printed a nice photo of Romy with, beside it, a table with writing : 'I'm going to be a big sister.'"
Concerning the proper course of the pregnancy, Tiffany then explained : "The first quarter was quite difficult ! I had nausea, I felt a wave of fatigue, pain… Exactly as for Romy, except that, with it every day, I can no longer spend my days in bed !"
As a reminder, this is on 6 June this year that Tiffany and Justin had formalized the happy news on Instagram. To do this, the couple had taken the pose with Romy, all dressed in white. "I'm going to be a big sister…" and then "Dec 2019", could be read on the t-shirts of the baby and its happy parents. Of course, we could also see the hand of Justin gently placed on the womb of his sweetheart. A few moments after the publication of the photo, thousands of "likes" had flocked to it.
A positive announcement which came permanently close an even darker period for the couple. In fact, their little Romy, who was suffering from thrush, a roseola and a double ear infection, was very worried a few weeks ago. Fortunately, everything seems to be back in order after a stint in the hospital.