The Apple Watch continues its long march towards independence. With watchOS 6, developers can create apps for Apple Watch "- independent " a companion to the iPhone. This implies that the Apple Watch now has its own App Store.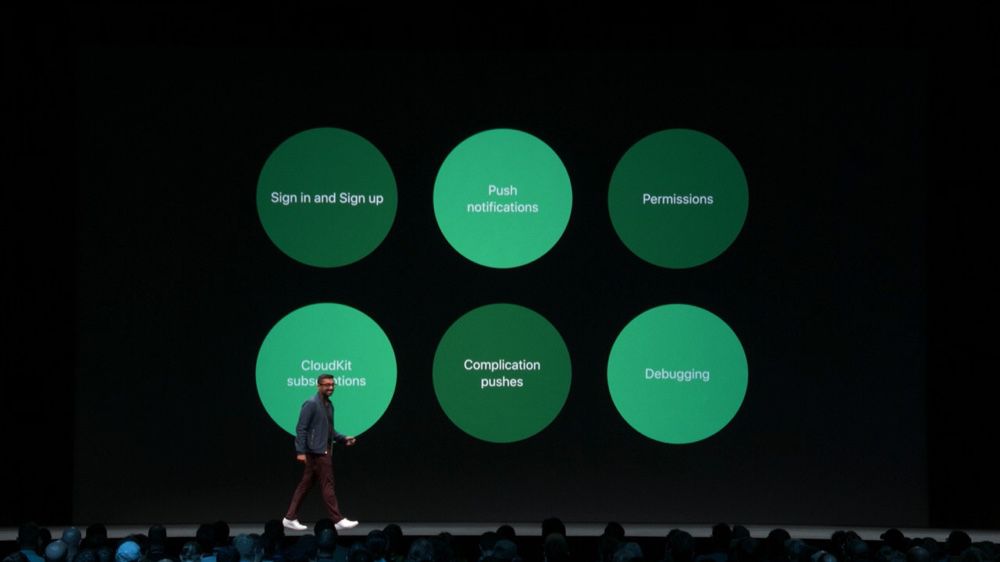 From watchOS 6, applications for Apple Watch will come apart in two groups. The applications 'dependent', first, which cannot operate without the support of a companion app for the iPhone. The installation of the iOS application will result in the application watchOS, uninstalling the iOS app involves the application watchOS. The applications to be" independent ", then, which can operate independently.
It is much easier to create a standalone application that watchOS 6 allows applications to access data from sensors, turn in more detail in the background, or even direct access to the network for distributing streaming audio. An independent application is not necessarily an exclusive application to the Apple Watch : it can be accompanied by an iOS app, but can operate without.
Thus, the installation of the application watchOS does not lead to that of the iOS app, and the uninstall of the iOS application does not involve the application watchOS. The application is independent or not, it is directly downloaded from the App Store. More need to wait for the iPhone deign to transfer the application watchOS on the watch, each device downloads its own application. Of course, the launch of an application, the dependent will be blocked until the installation of the iOS app.

In other words : the applications watchOS are no longer extensions of iOS apps, but real applications that reveal the potential of the components of the Apple Watch, and advance the platform on its own path. These applications are really independent : they can access location data, pick a password in the Keychain, and even create an account with " Sign in with Apple ".
Especially, they can finally receive notifications directly, without the iPhone must be the relay. Applications watchOS were already able to schedule local notifications, but could not receive notifications directly from Apple servers. This explains why your Apple Watch Series 4, yet with a cellular modem, was not receiving some notifications if you left your iPhone in airplane mode at home.
The Apple Watch is now treated like any other device by the push notification service from Apple. In the same way, the data CloudKit will be sent directly to the Apple Watch without the iPhone to the pre. Applications watchOS will be much faster, because they will not have to wait for an iPhone wants to transmit data, but will collect directly from the cloud.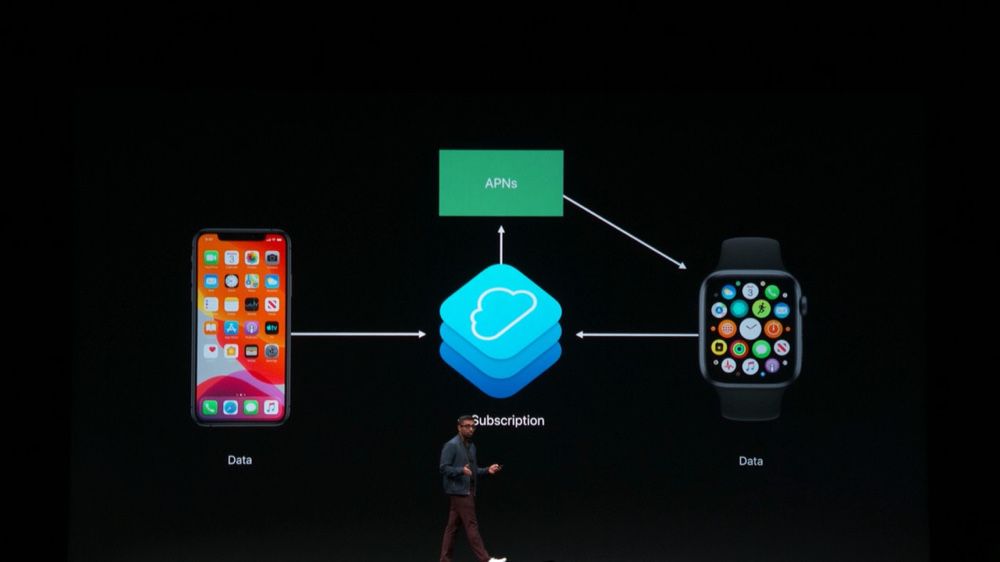 In short, watchOS becomes a platform in its own right. Not lack more than one can activate a Apple Watch from his wrist, without to pass by the iPhone. The iPhone had to wait five years before they may be considered as a stand-alone device, and not a simple accessory for the Mac. And you know what ? The Apple Watch will celebrate its fifth anniversary next spring.