With watchOS 6, the Apple Watch is going to gain independence. The watch can do more alone, including install apps via its App Store. But it is still limited on some points, including the input of text. To search on the App Store, for example, you can dictate text, or write it, letter by letter, on the screen of the watch.

This works well for a word or two, but not so much for longer text, and it is especially ill-suited to enter a password. Imagine if you have to dictate character after character, and the voice recognition crashes on the third a password of 25 characters ? Since we may be asked to enter passwords with watchOS 6, it had to be a better solution, and Apple was inspired by tvOS.
Such as the Apple TV, it's the iPhone that is associated to the watch which then can take over. When you need to enter a password on the watch, you can draw each character if you wish, but you will also find an option symbolized by an icon of a keyboard. Tap there, and you will see a notification on your iPhone in the wake to enter text. The virtual keyboard of iOS 13 is then displayed and what you type will be sent to the watch.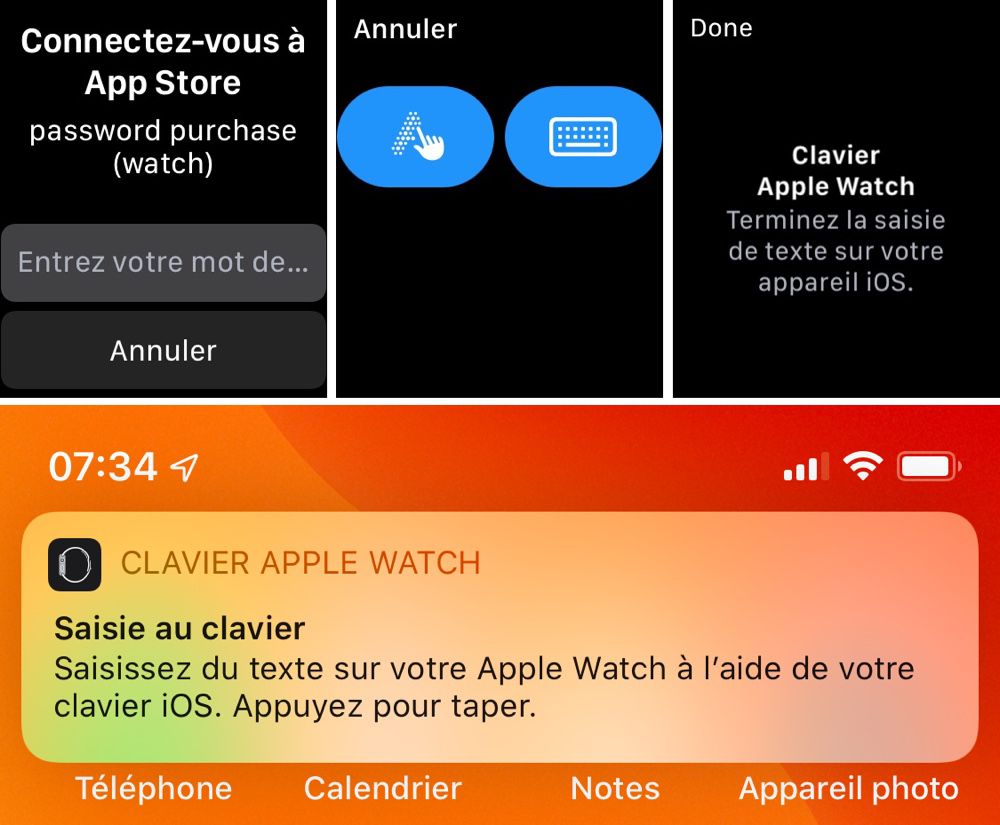 This was a good idea is limited to cases where it is necessary to enter a password under watchOS 6. You can't have it in a field of research, but it is logical after all : if you have your iPhone handy, this is probably the best device to carry out what you want to do.