Reminders take advantage of a great overhaul in iOS 13 and macOS Catalina and logically, its version on watchOS hold on some of the developments. At the opening we find, displayed in a cascade, the four big new categories that are "Today", "Scheduled" (Scheduled), "All" and "Flagged" (for the flags) and then your own lists.

Since we can easily create sub-tasks, this indent is found on the watch. You tap on "Show x items" to see the tasks that belongs to a main task.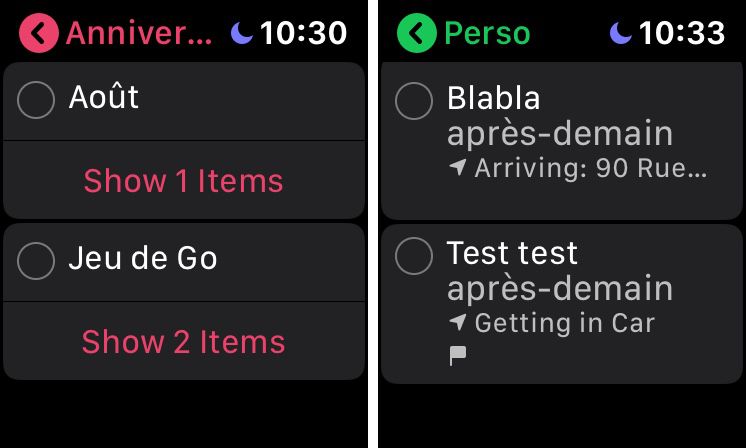 Of even include the flags, location info or a picture that we could add to a task. Of course you can create a spot directly on the watch, in the writing with the finger or by dictating to Siri.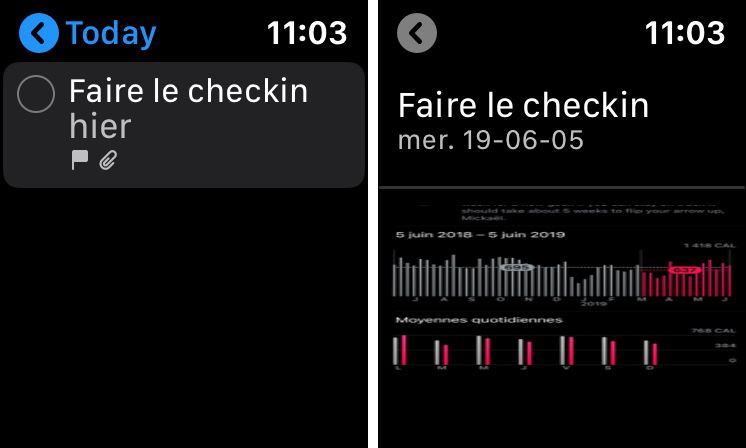 There is not much more to say at this stage, especially as the iOS versions and watchOS of the new Reminders are still pretty buguées. On my Apple Watch for example, all reminders have disappeared and cannot be resynchronisent more with the iPhone.
This year, on its portal site developers, Apple has highlighted much more than in the past on the unstable nature of these new versions, it was not for the shape.