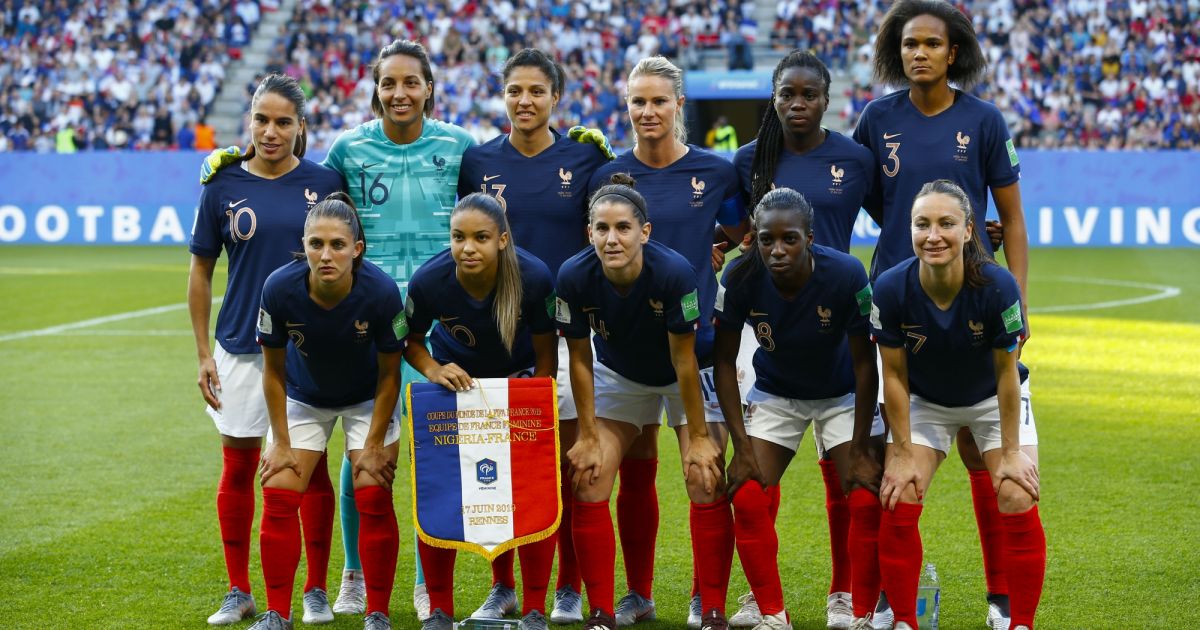 The match France-United States promises to be hot, and not just because of the heat wave. The Blue will have a lot to do with one of the team favorites for the women's world Cup of football, which is played in France since the 7th of June last. While waiting to find out who will emerge victorious in this great face-to-face programmed from 21h at the Parc des princes, The Paris offers to discover the nicknames fun of some players of the team of France.
In its edition of 27 June 2019, the daily reveals thatAmandine Henry, the captain of the Blue 29-year-old, carries the nickname in the least surprising, Didine. It is also called Grandma "for his propensity to not hang out in the evening after the meal". Grandma is also the nickname given to the experienced Wendie Renard. The playful 28-year-old Olympique Lyonnais has been called so since her teammates have discovered on his identity card as his second christian name was that of one of her grand-mothers. But in reality, almost no Blue does not dare to openly call as well.
Sarah Bouhaddi is the goalie reference of the team of France. Although it preserves the cages of the Blue, the door to 32-year-old is nicknamed Zlatan (in reference, of course, the attacker Swedish Zlatan Ibrahimovic). It shares with the former star of the PSG "his love for the game in the foot".
Eugénie Le Sommer, the inevitable mid-offensive and attacking 30 years of the team of France, is called the trade Unionist. Not because it often has a number of grievances to convey to the staff but because it is the first player "to have been elected to the executive committee of the UNFP, the union of professional players".
Maéva Clémaron is the Archiperchée of the group. 26 years old, the midfielder, who exercised the profession of architect in the civil service often has his head in the clouds according to his teammates. Griedge Mbock, 24 years old, and is Annoying. Nothing to do with the translation, "boring", but it's Amandine Henry, who plays for the Olympique Lyonnais, which got her this nickname. The two players like to be tease.
The nicknames of Aissatou Tounkara, Amel Majri, Delphine Cascarino, Valérie Gauvin and Émeline Laurent are to discover in The Parisian newsstands on June 27, 2019.