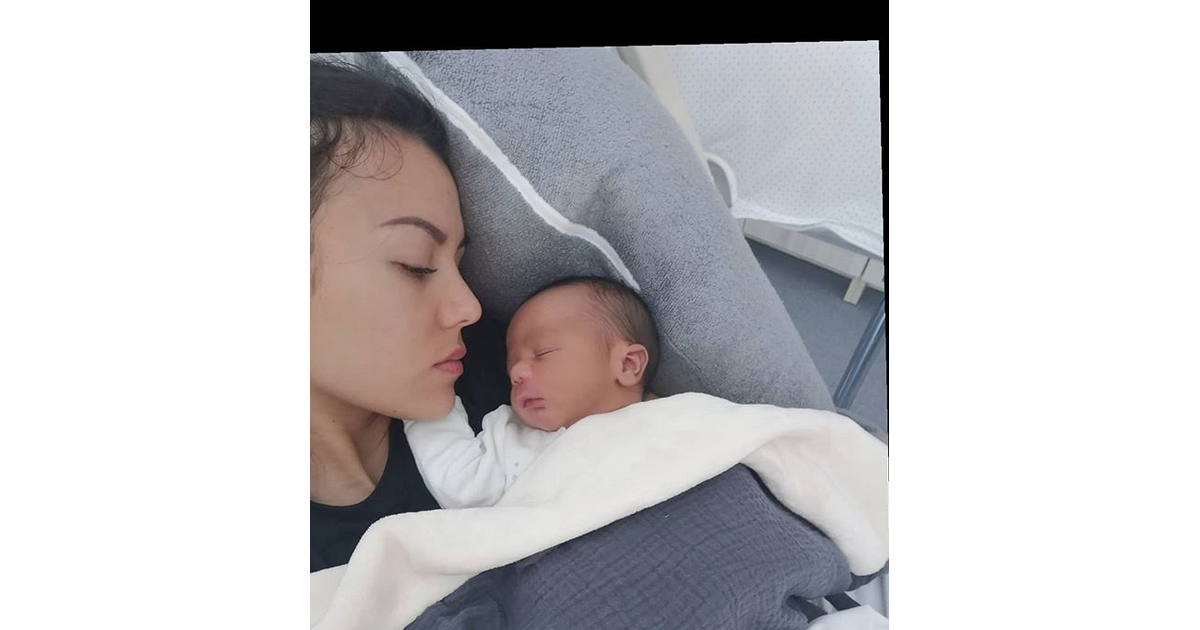 "It is time for me to share with you my happiness for the past few months… In your opinion, a girl or a boy ?", wrote in January last Marilou, the bubbly brunette of the show, known in particular for his dream body. Sunday 7 July, she did know that she had given birth to her child and has told in details the birth of her baby on Instagram. A story that made cold in the back.
"My love, my little being. Impossible to describe the emotion that overwhelms me as I write to you these few lines. His arrival was all that I had not imagined and what I could have hoped for him, for us, "began she.
Then, Marie tells of the pocket of waters that crack, the fact that the guard at the hospital while she does not have her own business. It also delivers on his suffering and his choice not to request an epidural to finally crack and get one. The story of the young woman becomes terrible then. Marilou tells the story of how her baby could have died and the condition painful, in which she gave birth. "Baby a is down, direct four centimeters I going to about eight centimetres. Baby is there, but the midwife felt the cord will come out before the baby, something very dangerous that could have killed him. The baby crushes the cord with his head and prevents the cord blood to circulate. (…) She calls the doctor who arrives in a panic, the features of the machine decreases. And she says that it is necessary to urgently take me to the block and do a c-section. My body freezes, my tears flow, I wonder why all of a sudden this decision and so much panic around me. They come several to push me on my bed, they are all", she says.
And continue : "I get to block, I see a lot of people around me run in any direction and in panic. (…) And I understand that not only I would have the caesarean section, but in addition to that that it was going to make me a general anaesthetic. So no dad at my side and I don't see no baby coming out. The anaesthetist reassures me by telling me that he is going to save my baby and me. I fall asleep. Wake up my eyes are struggling to open and I remember where I am, I wonder if my baby is alive, if we managed to get it out holy and saves. I see my darling who said to me : 'look he is here'. And I don't believe my eyes my baby is doing well !! (…) Later it was explained to me that they have had to make me a general anaesthetic because they had no time for me to make a local, they had 15 minutes maximum to take me to the block, get ready, fall asleep and get the baby out. Beyond this time the baby would not have survived."
If the mother and the child are, therefore, out of danger, for Marilou, it is difficult to say that she did not attend the first moments of the life of her baby : "C'is very painful for me not to be able to take it in my arms, to hear him push his first cries, at the present time I find it hard to take care of it, wear it, or even to give him the bottle because of the stitches and the pain. (…) Here is my birth nightmare. But I relativizes thank god I put the world the love of my life."
If Marie wanted to tell her story, she also wanted to share pictures of her adorable little boy is named Malone.