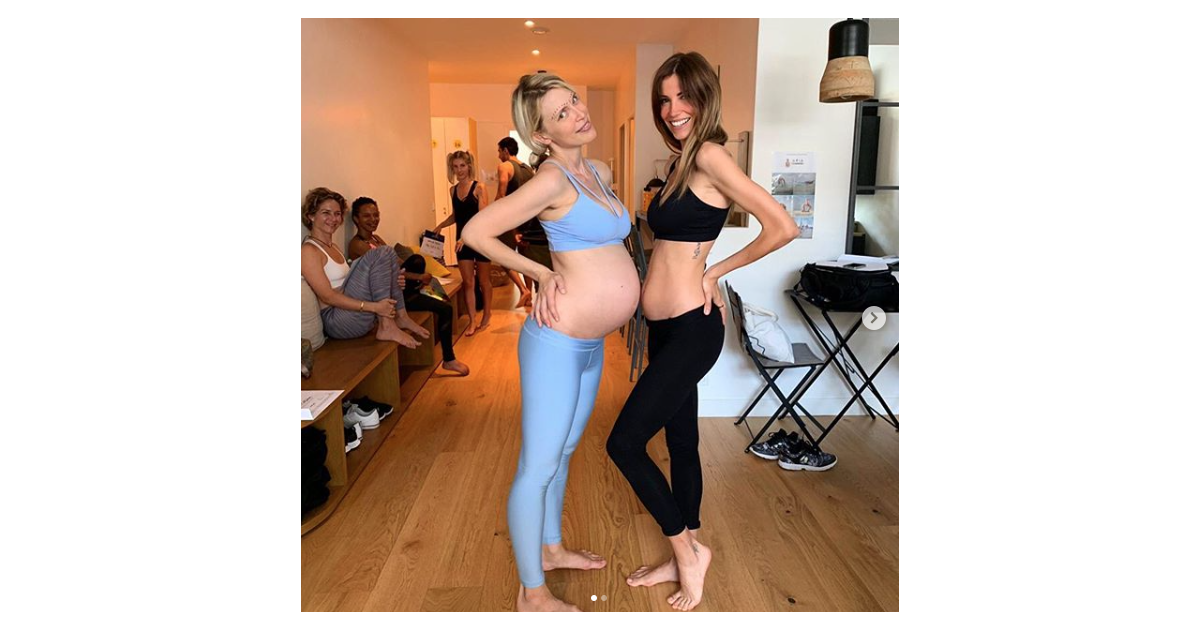 Alexandra Rosenfeld has made a big announcement on Sunday 7 July.
While she was completing her training to become a yoga teacher, our ex-Miss France and ex-Miss Europe 2006 that it will very soon in the new season of I'm a celebrity, get me out of here (TF1) took a pose with a smile… and with the belly slightly rounded. "The good news never arrives alone, "wrote the girlfriend of the journalist Hugo Clement and mother of a young Ava (soon to be 9 years old, born from her previous marriage with the rugby player Sergio Parisse).
Of course, this magnificent announcement, immediately attracted tens of thousands of likes and hundreds of comments. Among them, many figures of the organization Miss France has commended the ex-beauty queen 32 years. "Bravo champion !", commented commented Sylvie Tellier (Miss France 2002) and "Congratulations my pretty !!", wrote Flora Coquerel (Miss France 2014). Camille Cerf (Miss France 2015), Laury Thilleman (Miss France 2011), Rachel Legrain-Trapani (Miss France 2007), Iris Mittenaere (Miss France and Miss Universe 2016), Delphine Wespiser (Miss France 2012) have drastically dropped many émojis enthusiastic…
For its part, the future father Hugo Clément (ex-Daily on TMC) has simply responded by writing that he was "proud". On his profile, he wrote : "Proud of my Alexandra officially a graduate of yoga ! We will soon have a/a new/the student at home…"
Congratulations to Alexandra and Hugo !