To buy a product online with Apple Pay is as simple as going to your iPhone to the payment terminal in a store : you press the black button Apple Pay in the screen, you confirm with Touch ID or Face ID, and the command is validated.
According to Apple, this simplicity has a very practical on purchases. Jennifer Bailey has indicated to LSA that the transformation rate was multiplied by two to five compared to the manual entry of credit card information.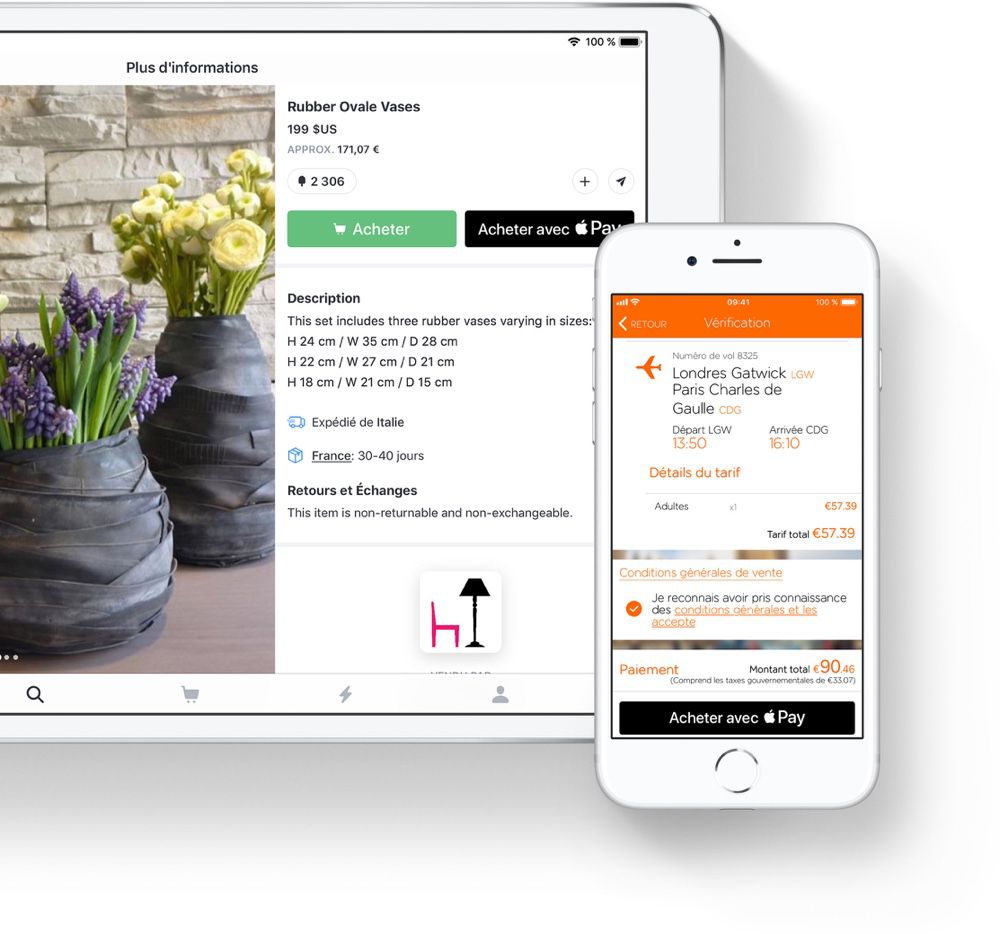 Apple has another argument to be made to e-retailers : Apple Pay is already compliant with the CSP2. That is what it is ? It is a european directive that will require beginning on September 14, a strong authentication of the consumer for online payments of more than 30 €, in order to reduce fraud. Enter the numbers of his credit card would no longer be available after this date, it will also require a second factor such as a pin code or a biometric validation.
The National Agency for the Security of Information Systems has certified the conformity of Apple Pay with the safety rules of the CSP2. Apple did not develop its payment system with the CSP2 in the head (the service was launched in the United States prior to the adoption of the directive), but " the architecture has been designed with very high expectations in terms of security, which now bears its fruits, in the light of the direction that want to take european regulators. "
Jennifer Bailey sees in this new regulation, which could bring down the conversion rate of e-retailers of 10% to 20%, according to estimates from Apple, as an opportunity for service that it operates :



Changes in safety standards have created a lot of confusion on the market. Apple appears as a sure value in this context, since our system is stable. Apple Pay is already consistent with the requirements of the standards of strong authentication of the buyer. This will help our partners, banks and merchants, to come into compliance with the regulation CSP2.



When asked by LSA on a possible arrival of the Apple Card in France, Jennifer Bailey does not close the door, but this is not for any of the following : " We have worked hard to launch the Apple Card in the United States this summer, and want to get feedback before we launch on other national markets. " The credit card will not be launched as it is in France, where his system of cashback is almost impossible to import , and where the rules of debt are more stringent.