Apple releases the second public beta for iOS 13 (and iPadOS 13). This update should be offered to you if you had installed the first beta on your iOS device. If not, you can still register to participate in the beta program at this address.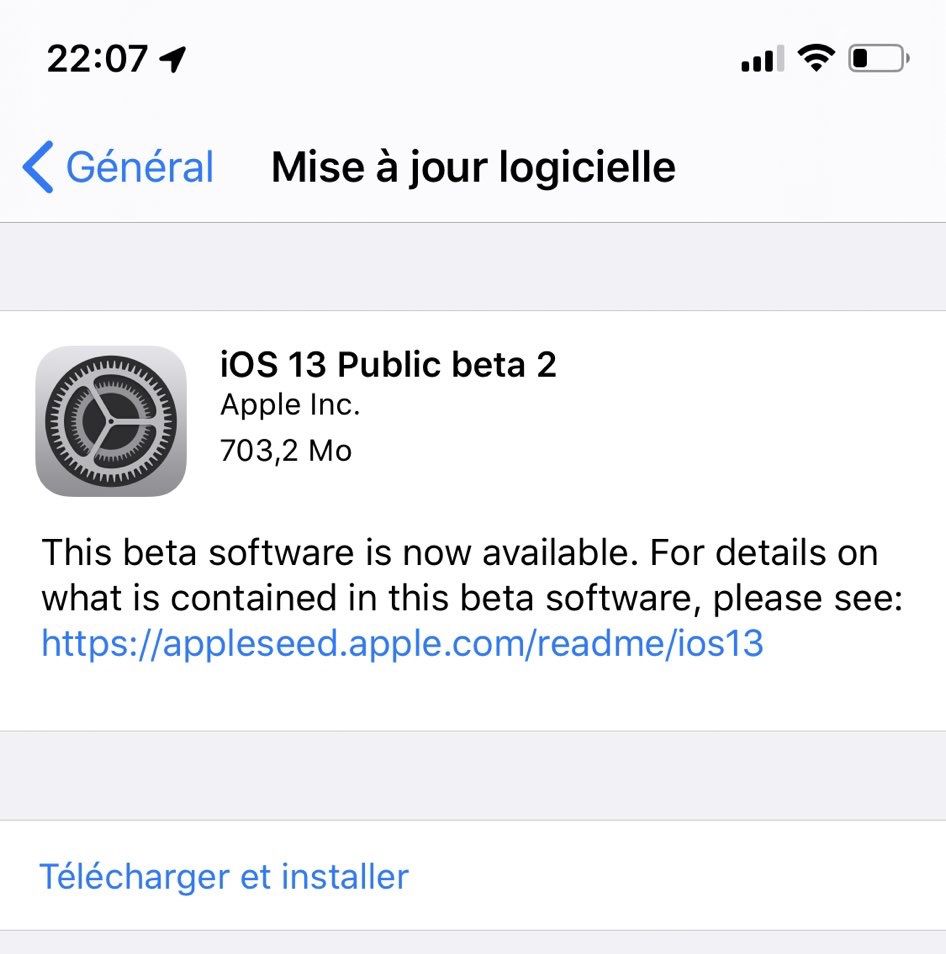 Except surprise, it should snap to the third beta developer release last week, which is not a very good news in terms of stability and good general operation :
If you depend on iCloud Drive, the caution is really called for, this beta has agravé the situation is already poor in the first beta. It is better to wait for the next version which should improve things, at least we can hope so.
Apple will also offer the third beta developers for the users of iPhone 7 and 7 Plus. This specific model could not install it the last week, although we do not know why.
For reminder, here are all the new features of iOS 13 and iPadOS 13 we have detailed :