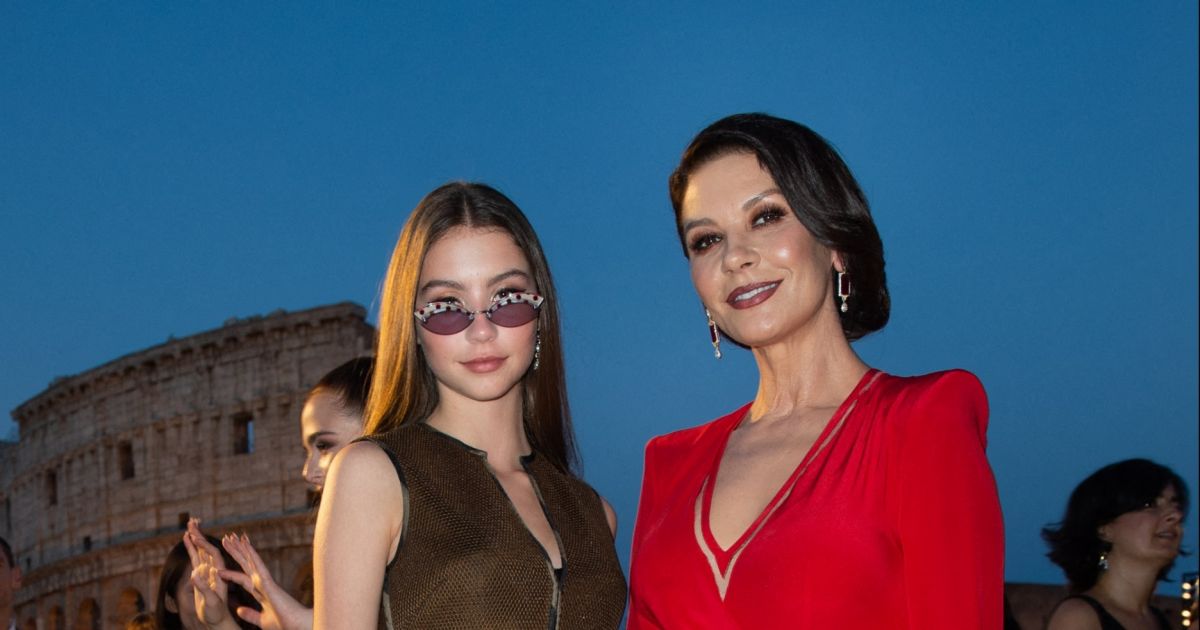 The Paris Fashion Week finished, the Fashion world was thought to be able to enjoy a well-deserved vacation ! It was without counting on Fendi, who presented his new collection of couture and a tribute to the deceased Karl Lagerfeld in Rome. Catherine Zeta-Jones and daughter Carys were the guest stars of the event.
Fendi has therefore waited for the end of paris Fashion Week to unveil his dressing room couture, collection fall-winter 2019-2020. The event took place in front of the Colosseum in Rome. Many celebrities passing in the Italian capital there are made. Among them were Catherine Zeta-Jones, sublime in a red dress, and her 16 year old daughter, Carys Douglas.
Sitting in the first row, the two fashionistas have followed with attention the passages of the models participating in the fashion show Fendi. Like them, Jason Mamoa (Aquaman), his wife Lisa Bonet (mom of Zoë Kravitz and ex-wife of Lenny Kravitz) and their daughter Lola, the actress Susan Sarandon, as well as Zendaya (staying in Paris in the beginning of the week), have warmly applauded the artistic director of the collection, Silvia Venturini Fendi, only in position since the death of his former collaborator, Karl Lagerfeld.