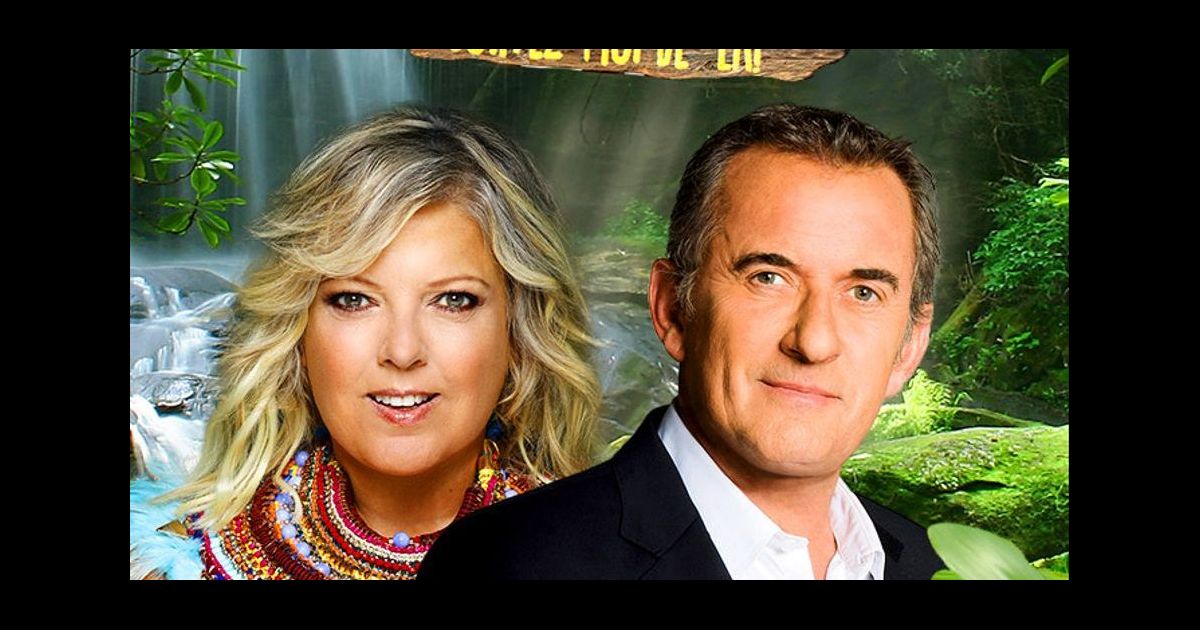 Interviewed by the newspaper Le Parisien on July 5, 2019, Christophe Dechavanne (61 years old) responds to the attacks that have been loaned to Laurence Boccolini (56 years). The two facilitators have participated together in the show "I'm a celebrity… get me Out of here !" which starts on the 9 July on TF1. After the shooting, Laurence to have told his close friends that Christopher had been "terrible with it". She even told TF1 "have thought to lodge a complaint". A friend of Laurence would have said : "once in Paris, she refused to shoot a trailer with Dechavanne not again."



"I've never had arguments with anyone !"



Very surprised by these rumours, Christophe Dechavanne defends himself : "But finally, I pushed no one in the poo of an elephant ! And no, I've never had arguments with anyone. Except perhaps, one day, against my make-up artist for a fitting. But we have worked together for twenty-eight years, for heaven's sake ! We are looking to get dirty. Get me out of this shit !"
He continues : "At no time, it was tense with Laurence." He even adds that they have "laughed like whales".
A reconciliation on the networks ?
Surprised and no doubt disappointed to discover the excitement around this business, Laurence has tweeted the July 5, 2019 : "the heart-broken to discover such a unpacking while we both worked and sweated with all the team for providing a great show." Better, it defends the ex-leader of Sky My Tuesday ! and says : "It was one of the first to take my new at the hospital. Why say otherwise ? In South Africa he has been very concerned with my health worries : We worked as a team and I guard my friendship as well as the production."
For his part, Christophe responded : "I embrace you, Laurence… we walk on the head…" Then, rumours or actual squabble ? Case to follow…
The interview of Christophe Dechavanne is to discover it in full in the newspaper Le Parisien.