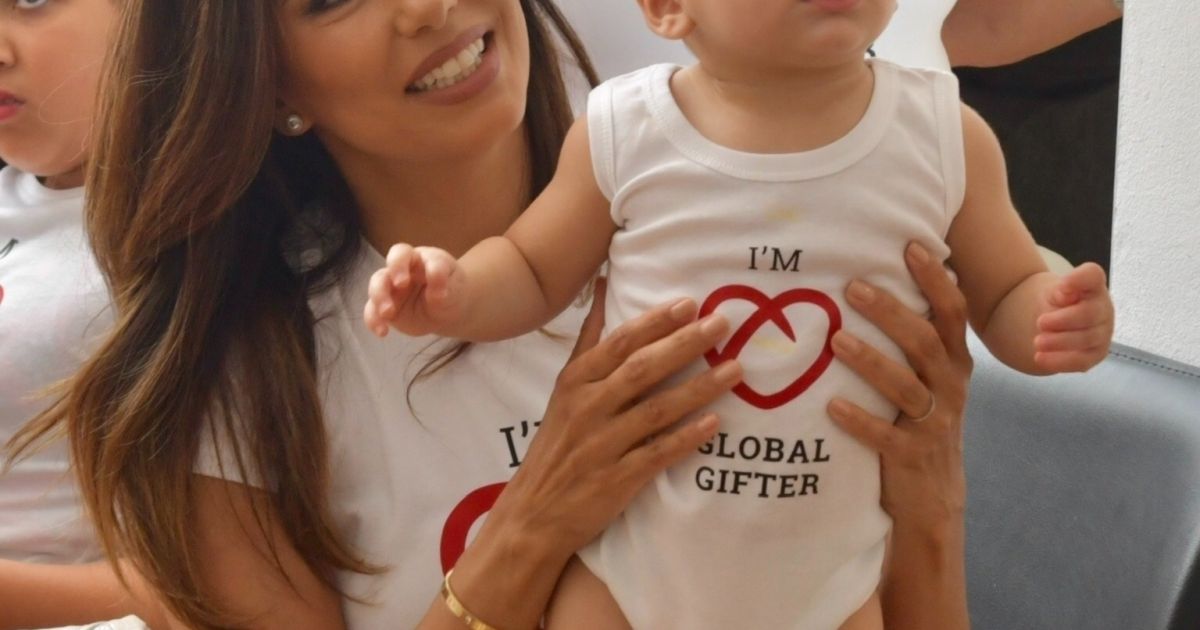 This Friday, July 12, 2019, Eva Longoria has continued its commitment to charity by participating in the inauguration of the Global Gift House (known as Casa Global Gift) to Marbella. The day before, the actress was already spotted marching under the eyes of her husband Jose Baston and his son, Santiago, at the Marbella Fashion Show.
It is under a warm summer sun that Eva Longoria (44 years) has been seen in little white shorts and a t-shirt bearing his first name is provided especially for the operation of the day. The star was once again accompanied by her husband, stroller in hand, and his cute boy a year old. Santiago has not failed to offer her mother's beautiful hugs comfortably between his arms while she herself took a great pleasure to participate in this event.
The small family has, therefore, attended the inauguration of the Global Gift House, a place of reception for sick children and their families. Eva Longoria has cut a cord symbolic with his two friends, the philanthropists, Maria Bravo and Alina Peralta. The atmosphere was festive between music and flamenco. The participants were many, since it was also necessary to count on the presence of the actress Lana Parrilla, of the american actor Gary Dourdan, or of the young model Giovanni Bonamy. The latter is also currently a candidate of the show I'm a celebrity, get me out of here where he tries to win money for the Global Gift Foundation.
After the parade and the inauguration, the foundation's Global Gift gives appointment to its partners, invited guests, and supports long-standing this Friday night at l'Hotel Don Pepe – Gran Meliá. A grand charity dinner will be organized for the 8th edition, with awards to four well deserving women and a silent auction. All guests can enjoy a dinner orchestrated by four chefs and be entertained with musical performances, including those of Adrián Martín and DJ Adassiya.