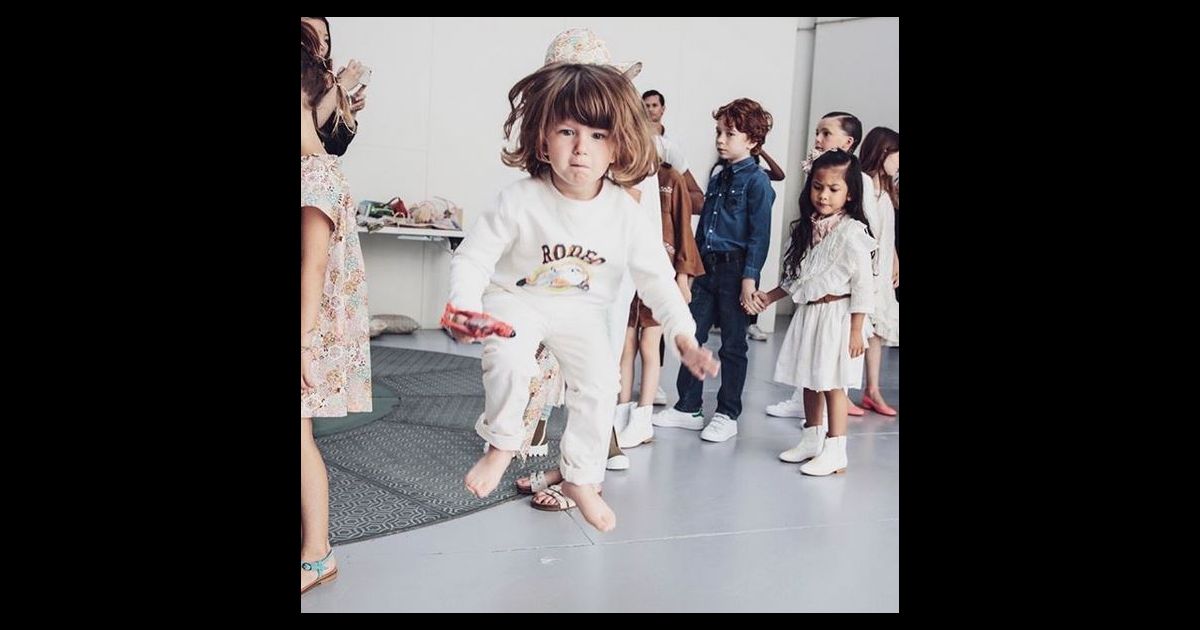 The obsession of the Fashion world for the children of stars is still relevant ! It has very definitely identified future top models during the parade Bonpoint. The daughter of a world champion of football has been involved in the…
Again this season, Bonpoint has taken advantage of the Paris Fashion Week to organize its parade. The clothing brand for children and its artistic director, Anne-Valerie Hash, have presented their collections for girl and boy for the seasons spring-summer 2020. The event took place on Wednesday, July 3, 2019 afternoon at the Grand Palais in the 8th arrondissement.
Adorable toddlers have been castés for the occasion. Among them was a certain Ayleen-Grace Areola. The adorable little is the daughter of the footballer, Paris Saint-Germain and the team of France, Alphonse Areola.
The goalkeeper, 26 years old, and his wife Marrion have followed with attention the passages of their 4 year old daughter !