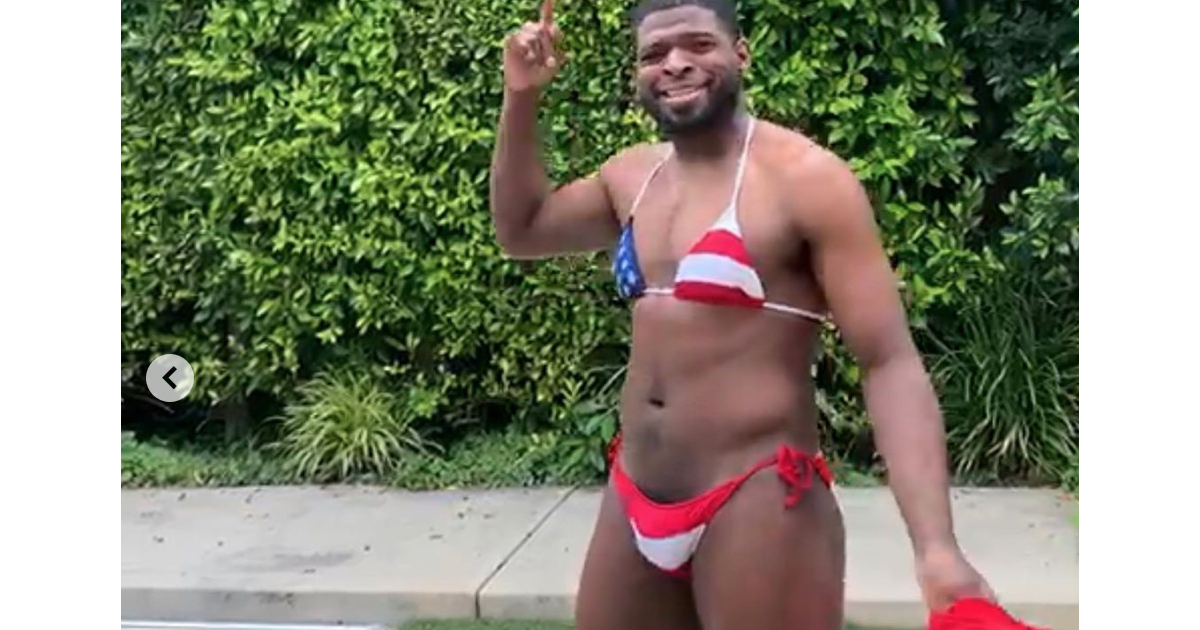 Thanks to social networks, the stars are closer to their fans. Lindsey Vonn has wished his followers a happy national day. His companion P. K. Subban has done so, in a look for the least surprising : this weekend, the athlete has swapped his hockey gear… and put on the bikini of his sweetheart !
Lindsey Vonn has nearly 2 million subscribers on Instagram. Thursday July 4, 2019, the day of earthquake in California, she wished them a happy national day by publishing a slideshow of two pictures, including one of her in a bikini with the colors of the flag of the United States. On the second, the companion of the ancient skiers, P. K. Subban, has the same two pieces suit.
"Who wore the better, 2 ! It goes in all directions (…) I love my crazy @subbanator, "wrote Lindsey in the caption of its publication. P. K. Subban is also displayed in jersey, like last year.
The hockey player sent a video message to his more than 900,000 followers. In a t-shirt in the colours of his new team (the Devils of New Jersey), P. K. takes it out and reveals her bikini before diving in the pool.