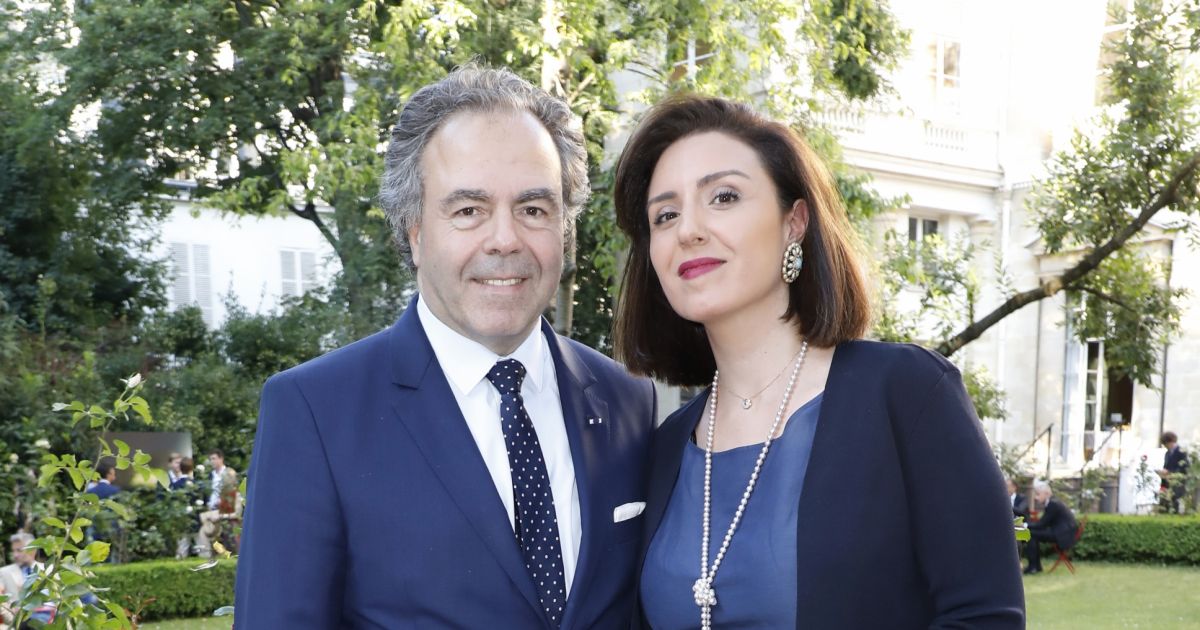 Thursday, July 4, the French Committee for the safeguarding of Venice organized a grand gala dinner to raise funds for the mythical city of the Doges. This event was held in the sublime hotel de Galliffet, the seat of the Italian cultural Institute of Paris, in the 7th district.
The former minister-LR Luc Chatel, was part of the guests. The one who returned to civil society after his resignation from the national Council of Republicans in November 2017 was accompanied by her partner, the woman of affairs Mahnaz Hatami. At their sides figures such as Énora Malagré and Alexandra Golovanoff. The designer labels Rouje and Rouje Beauty Jeanne Damas, interior decorator Vincent Darré, the designer Yaz Bukey, the very popular head of arty Italian Eleonora Galasso or even the artistic director of Jean Patou, William Henry, made the trip. Venice was also able to count on the support of the singer Shani and jimmy Pignol, of the press agent and consultant for fashion Anne-Sophie Mignaux (also the wife of singer K. Maro), the inevitable Stéphane Courbit, president of Banijay (which produces programs such as Koh-Lanta , or the series Skam France), director Julien Landais and of the academician, art historian and collector, Pierre Rosenberg. Maryse Gaspard, who was the mannequin fetish of Pierre Cardin and Jean Pascal Hesse, director of the communication from the house of Pierre Cardin, completed the list of guests.
The French Committee for the safeguarding of Venice was born in 1966 after the terrible floods that have hit the city. The goal was to first raise funds for the basilica della Salute. To this day, the city is still threatened by the rising waters and the Committee continues to work to preserve the beauty and treasures of this small Italian town famous throughout the world.