Many helmets incorporate a chip NFC, which simplifies the connection to a smartphone. Simply scan the chip with his phone to connect with, without having to interact with the operating system. It is very convenient, but reserved to Android so far, iOS does not offer this feature. At least that was the case hitherto and this will change with iOS 13.
In effect, the new app Shortcuts that will be integrated into the heart of iOS 13 offers new opportunities in automation. It allows you to perform an action at a given time, when you connect to a Wi-Fi network, when you get to a place or when you touch an NFC tag with the iPhone. We should state from the outset that this feature is only available to iPhone the most recent : only the iPhone XS, XS Max and XR (and their successors) are able to do so.
If you have the necessary hardware, you can open the app Shortcuts, then the section Automation, add a new automation personal and select the option NFC Tag. Go to your iPhone's headset to select the tag, then choose the new action Hand Off Playback. Choose the iPhone as the source, and the headphones as the destination (if it is not in the list, is that it is not connected to the smartphone). Remember to uncheck the "Ask before running" for automation as smooth as in the video.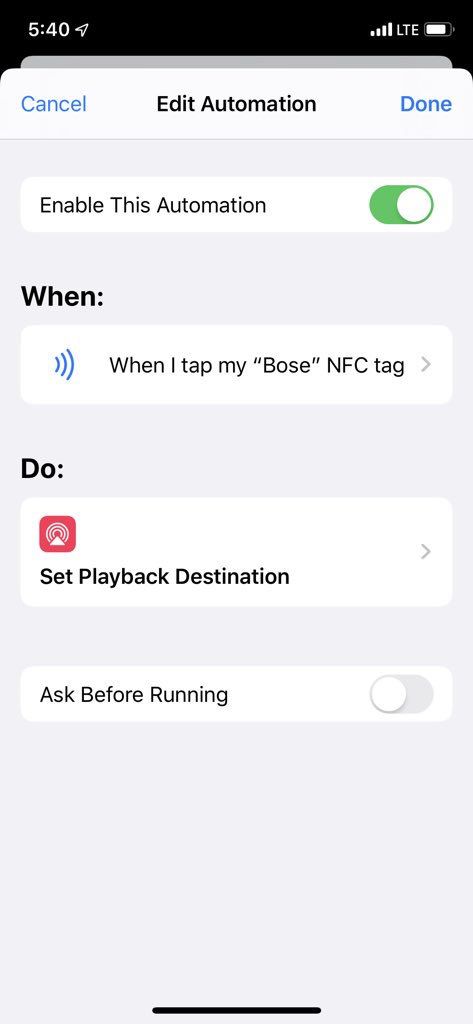 With iOS 13, this same NFC chip can also serve as the first association between headset and iPhone, as Android. The manufacturers will have to develop an app to complete this step, but as this is generally already the case, this will probably be the case of an update.