As mysterious as it may seem, a lot of users of iPhone and iPad still enjoy writing by hand, the old fashioned way. There are several applications that transcribe handwriting (MyScript Nebo is pretty amazing for the iPad), but Selvy PenScript has a little something special : it is a keyboard alternative.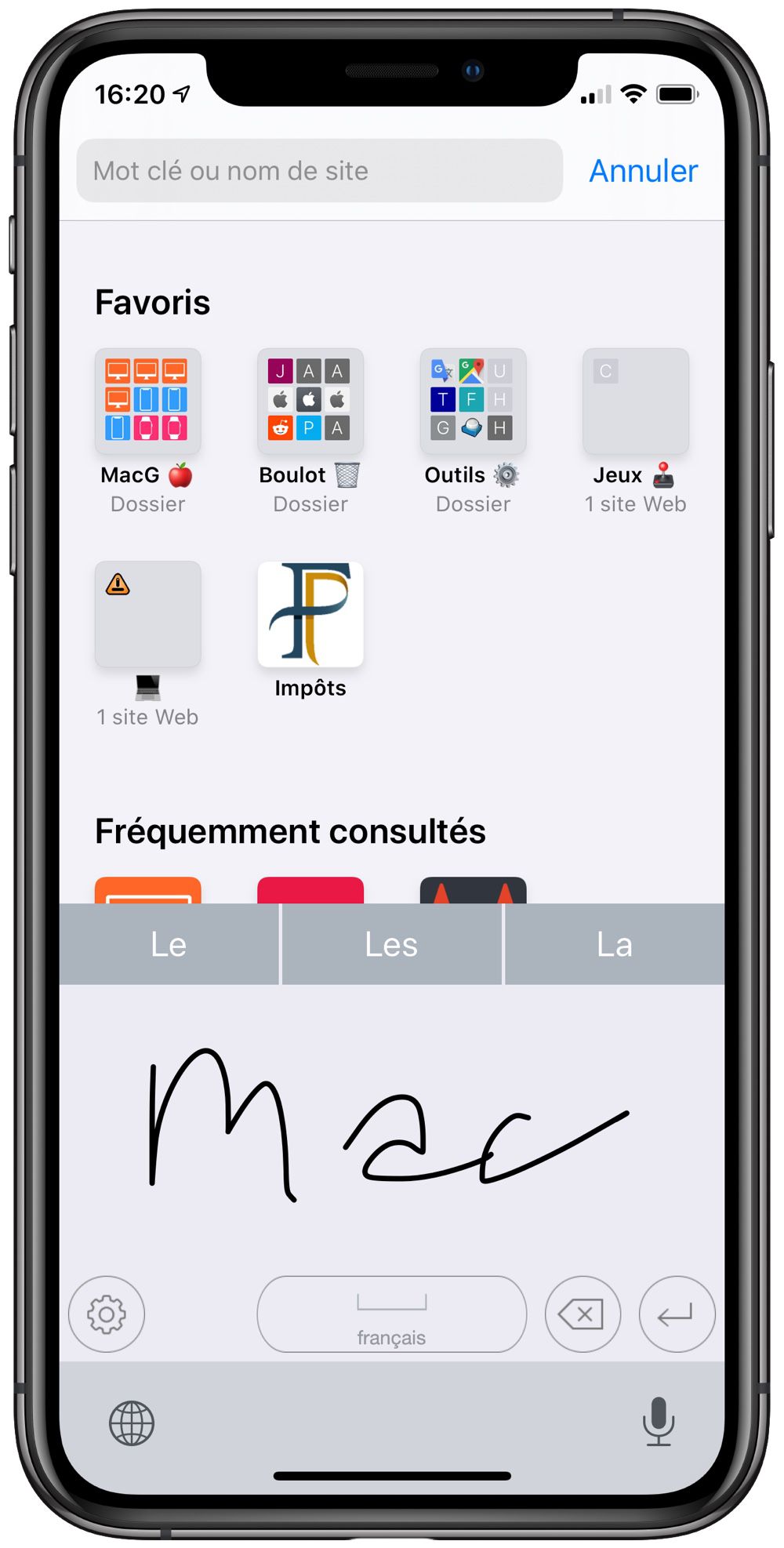 The application takes the place of the iOS keyboard, but instead display a row of virtual keys, it shows a blank area in which the user is prompted to scribble a word or two. Depending on the quality of your writing, the app transcribe more or less faithfully the word designed, but it is always possible to select one of the proposed suggestions. Bonus : it works well with the Apple Pencil, even if the release of the palm is sometimes hard.
The advantage of Selvy PenScript compared to other apps for taking handwritten notes, is that it is a keyboard : that is seized may certainly be used to write a word in Notes, but it can also be a URL address in Safari or create a new event in Calendar. The application recognizes the French, and about forty languages, just download the dictionary you want to use, impossible to remove the English, built-in office in the selection).
Among the other options available include the possibility to choose a color (six in all) and a tip size, from thin to thick. It can also speed up or slow down the latency of the handwriting recognition. Selvy PenScript is not a new application : its first appearance dates back to the year 2015, under the name of DioPen Script.
For us, this is an interesting discovery, even if the economic model is unclear : the app is free, there is neither banner ads nor in-app purchases, or subscription. Selvy PenScript is published by SELVAS a-I, a Korean company specialized in artificial intelligence. We contacted the editor to know its mode of operation, without response on his part. The app requires the activation of unlimited access (in the settings Keyboard of iOS), allowing him to collect the entered data. If the benefits of Selvy PenScript are convincing, it should be used with a certain reserve.